Manage episode 208751901 series 31376
By
Discovered by Player FM and our community — copyright is owned by the publisher, not Player FM, and audio streamed directly from their servers.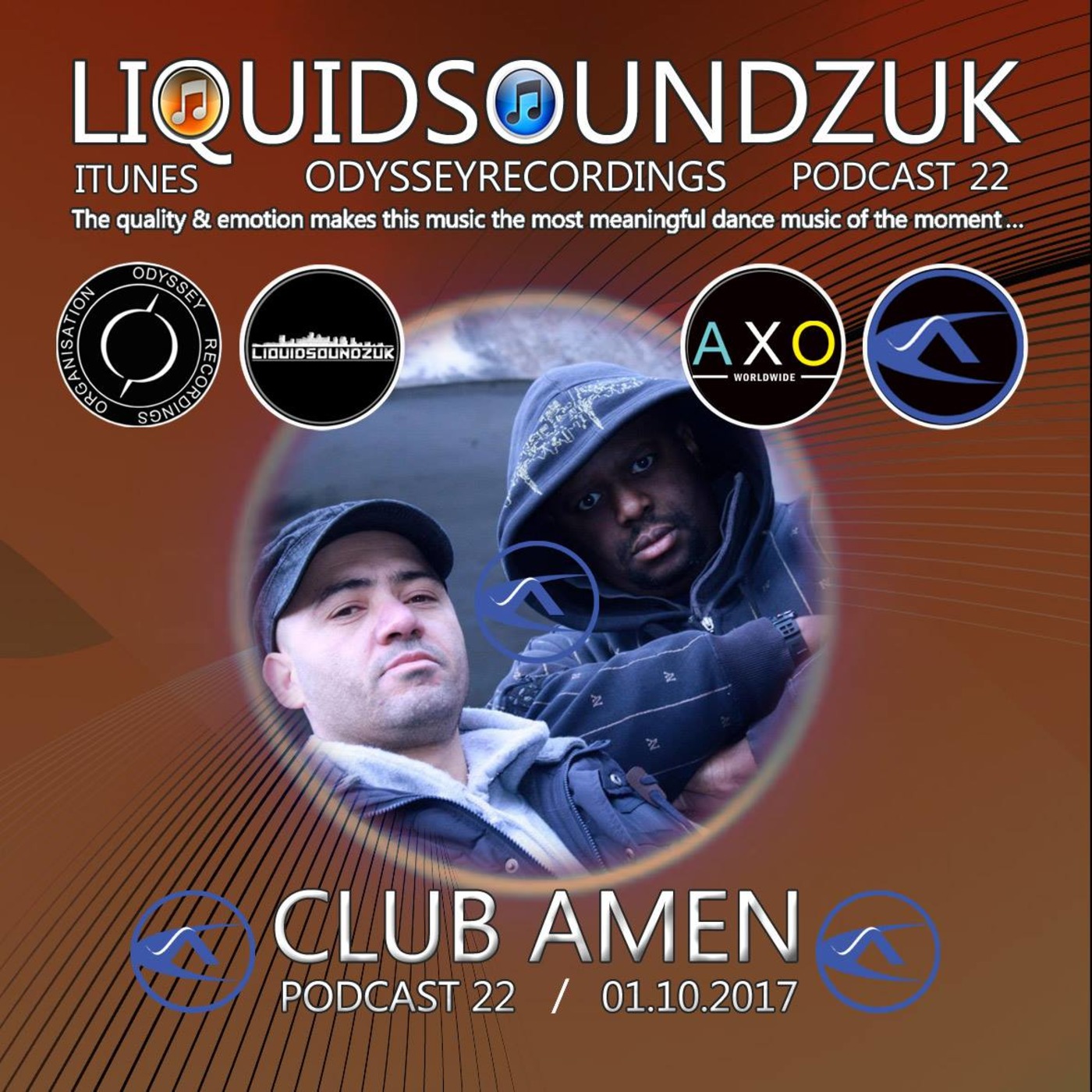 NAME: Pierre Ashton-King HEIGHT: 6ft 2" DJ NAME: Antoninus (An-Toe-Nine-Us) BORN: 04 Feb 1971 BIRTH TOWN: Munster Germany LIVES IN: Telford, Shropshire, England FAVOURITE MUSIC: Reggae , Dub Reggae, Soul , R'n'B, Funk , Jazz , Salsa , African, House , Hip -Hop (Old Skool) ,Techno 40's & 50's Music All Styles of D'n'B INSPIRATIONS: King Tubby (Godfather of Dub Reggae) Roots Radics Band, Sly & Robbie , Legendary Reggae singers from the early days. My Family & Close Friends. HISTORY Antoninus grew up on Reggae Music in all it's forms from early age in the 70's. Grew a love of Reggae with sound effects pioneered by King Tubby. By mid 80's had a greater understanding of this genre and began collecting Vinyl. Then Hip-Hop & House music became popular and took up Breakdancing until it became less popular and new forms of Musical Culture came in. Discovered Jungle in 1993, fell in love with it due to it's Reggae Basslines and Samples. Started DJing in 2002 on a CD Home All -In-One kit bought by his wife. Then practiced on this , recording to Cassette Tape. Christmas 2009 was bought an advance kit for mixing The Cortex Dm600 using Mp3 iPod , recording on Audacity. Attended various Clubs , house parties meeting likeminded listeners. in particular the house of 'BUSY WORKS' hosted by DJ Twice Daily introduced Antoninus to others where he met someone who'd change his life for the better (SMALLKUTZ)............ NAME: Martin Proudman HEIGHT: 5ft 6" DJ NAME: Smallkutz BORN: 15 Feb '73 BIRTH TOWN: Wolverhampton, England LIVES IN: Telford, Shropshire, England FAVOURITE MUSIC: Drum & Bass, House, Hip Hop, Electro, Reggae. INSPIRATIONS: RJD2, Dj Shadow, Electro. HISTORY Smallkutz was a late starter in DJ'ing, he started mixing in early 2008 although gave it a go in the late 90's at a friends house spinning house music on vinyl. His love for music from an early age has lead him to break dancing in a local park as a teenager to sharing his love of music on internet radio. The dancing didn't end there, in a duo with an old school buddy, going to parties, enjoying music such as; De La Soul, Soul 2 Soul & other various Hip Hop, then later getting into Dreamscape, Helter Skelter, Quest & Psychosis. This lead to meeting up with more dancers from Telford who also liked the scene, doing dance challenges with a crew at the Hummingbird & Quest in Birmingham and throughout the midlands. In 2008 the mixing bug had kicked in. Wanting to give it a go he bought his first set of decks from another close friend known as DJ Twice Daily, a set of CDJ-100s. Twice Daily held many DJ parties at his house, with many different DJ's and styles of music mixed, from Drum n Bass, Dubstep, House & Hip Hop. He also mentioned that to be a DJ you need a name, so being Small and the use of Cutting techniques in mixing, the two were combined. Tracklist 1, INVADHERTZ – Alone 2, MARTSMAN - Zeezer 3, WAS A BE – Rubber 4, INTELLIGENT MANNERS & COMMAND STRANGE – Ghetto Drama 5, SERUM (FT. INJA) – Blow Them Away 6, TYLER FROST – Strange Noises 7, JAM THIEVES – Criminal Thugs 8, JAM THIEVES & BASSBROTHERS – Favela 9, OVERLOOK – Existence
61 episodes available. A new episode about every 187 days averaging 71 mins duration .