Manage episode 208751893 series 31376
By
Discovered by Player FM and our community — copyright is owned by the publisher, not Player FM, and audio streamed directly from their servers.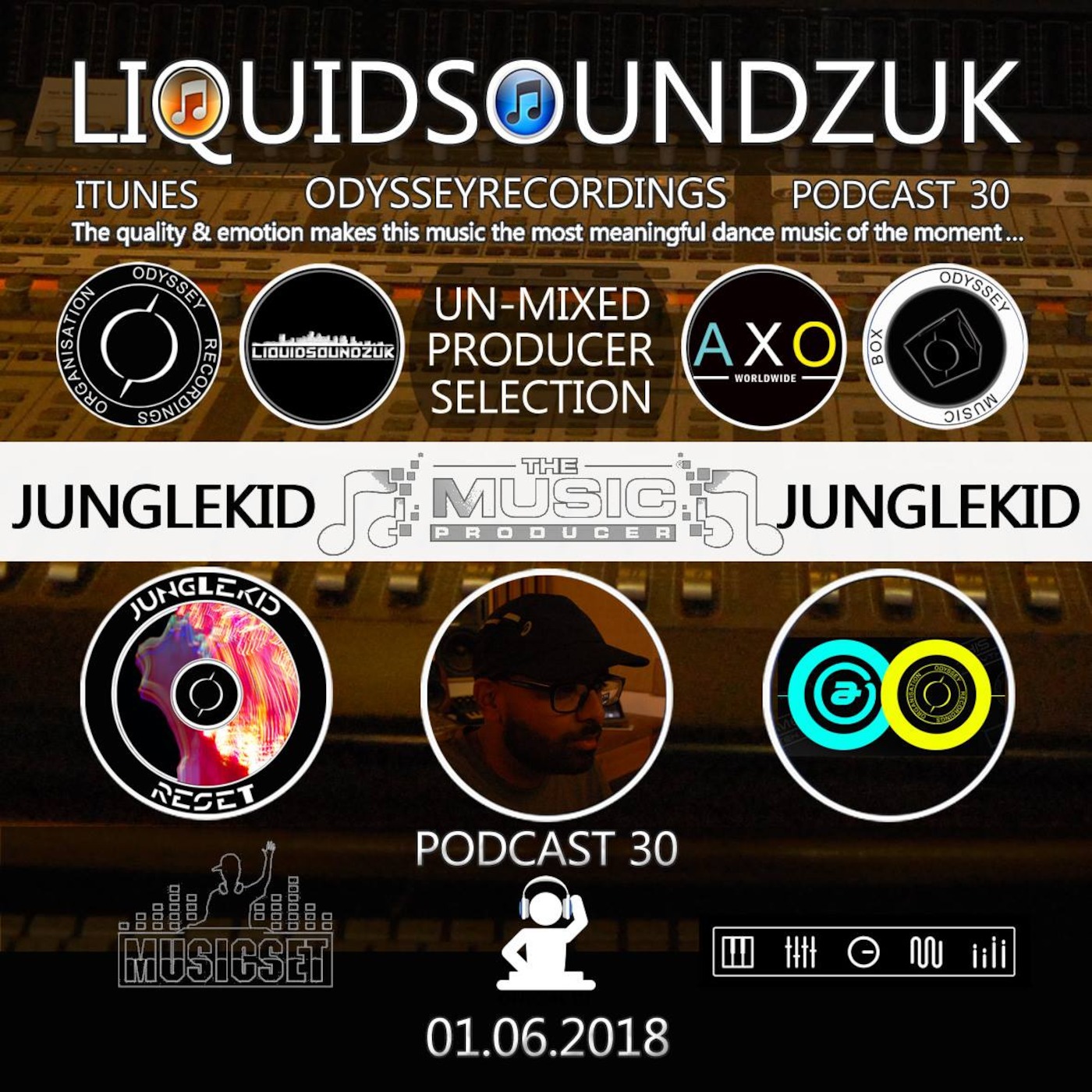 Junglekid is a Manchester based producer. His musical style is experimental and futuristic; a very broadminded outlook ensures his music is always at that cutting edge. Through years of sampling, record shopping and raving he created a style unlike anyone else's; this made the music stand out and kept it 100% fresh. "I prefer my beats to just roll out, but with layers of breakbeats and rhythms to add depth." – Junglekid His music has been played on a whole host radio stations including BBC 1XTRA, Jungle-train, Unity FM, Rinse FM and many more. With releases on Odyssey, Futurepast and Alternative Architecture, the future is sure to bring more innovation and new music. Tracklist Sonic Winds by Seba & Lotek One Away by Randall & Flex From Above by Equinox Aries Maze by Paradox Mother Earth by Adam F Obsession by Future Cut The Reno by AGCG Manslaughter by Rufige Kru Cybernetic Jazz by Grooverider Decade 303 by Alpha Omega Unknown unknowns by Rawtrachs Terminator (Cujo Remix) by Rufige Kru Atlantis (Bad Company Remix) by Moving Fusion So Mars by Breakage The Rebel by Outrage The Blackness by Deeperheightz ? by ? Untitled by Sanz Omega Amen by Southstar & Miracle Love Her by Nucleus & Paradox In Your Eyes by 0=0 The Americans Are Coming (Remix of A R Rahmans' Mumbai) by Nuriya Hamid & Moises Modesto
61 episodes available. A new episode about every 187 days averaging 71 mins duration .