Manage episode 211097703 series 31376
By
Discovered by Player FM and our community — copyright is owned by the publisher, not Player FM, and audio streamed directly from their servers.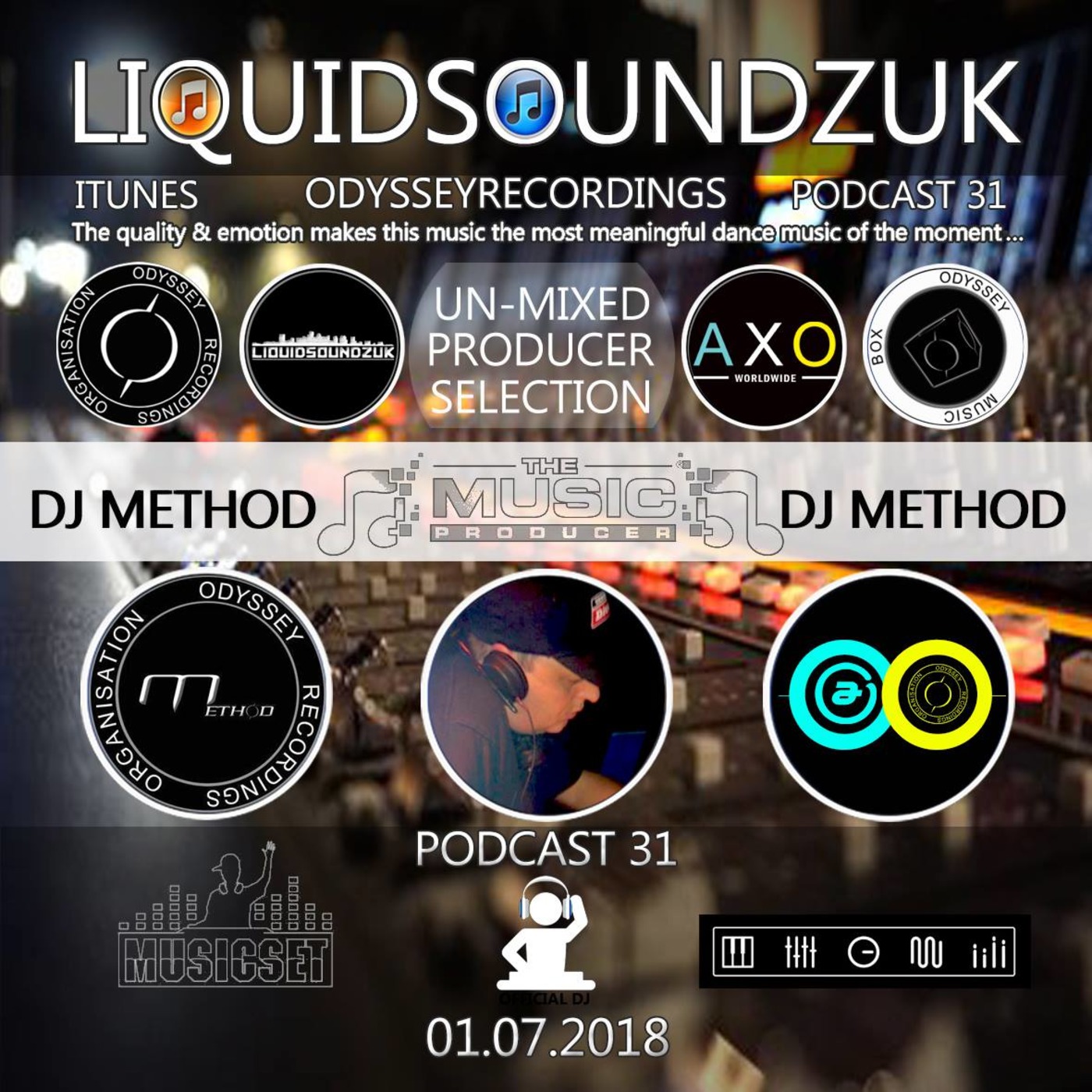 Dj Method bio Born and raised in west London i got into hiphop in the mid 80s ,Heard rave music in 89 and fell in love with the music and culture, Start to buy records that year and never stopped,From house music i follow onto hardcore and then into jungle and then into Drum n Bass , play most London base radio and nights at the time,2008 i relocated to Torquay, Over the years iv work close with many labels promoting new music and artists, 2016 i returned to my house roots with a show called Deep Space Transmission,2018 after a short break i returned with it on Sonic Stream Radio. Co owner of DrumnBassWorldWide with long time friend RipsDj and still do my Friday night Odyssey Recording Show . Today i work with label Odyssey Recording/ MovementinSound And Canada labels Stasis promoting new music and finding new artist and working closely with the guys on releases . Tracklist 1 Rob Base - It takes two 2 4 hero's - Mr Kirk Nightmare 3 Genaside - Narra Mine 4 Gat Decor - Passion 5 The Scientist - The Exorcist 6 Future Sounds Of London - Papua New Guinea 7 Orbital - Belfast 8 Brother Grim - When The Lion Awakes 9 One Tribe - What Have You Done 10 Rebel Mc - Tribal Bass 11 Shut Up & Dance - &20 To get in 12 Liquid - Liquid is Liquid 13 Egyptian Empire - The Horns 14 D-Livin - Why 15 Dj Crystl - Meditation 16 Hyper On Experience - Disturbance 17 Hyper On Experience - Lord Of the Null Liners 18 Dillinjah - Angels Fell 19 LTJ Bukum - Music 20 Code Blue - Angels in Dub 21 Seba & Lo Tek - Waveforms 22 Blu Mar Ten - Moths & Butterflies 23 Rhythm Tek - Breath Deep
61 episodes available. A new episode about every 187 days averaging 71 mins duration .