Manage episode 220161324 series 31376
By
Discovered by Player FM and our community — copyright is owned by the publisher, not Player FM, and audio streamed directly from their servers.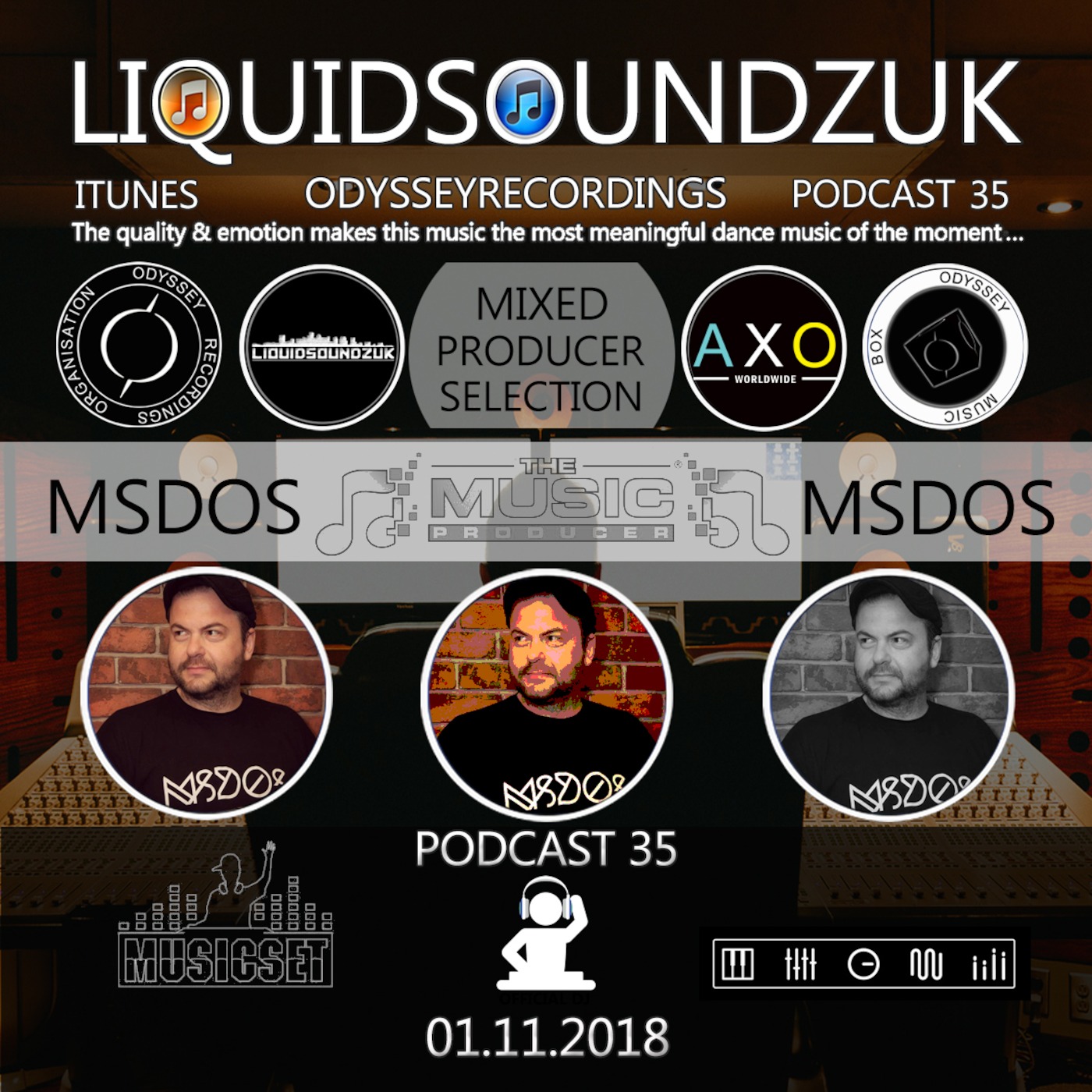 Chris K. ,also known as MSDOS, is the world's largest Greek representative in Liquid Drum'n'Bass scene. His style is influenced clearly by classic vintage soul/jazz sounds from movies back in 60's and 70's and he has releases (digital and vinyl format) in some of the major companies of the scene such as the legendary Good Looking Recordings, Liquid V Rec, Phuzion, Fokuz, the German Have-a-Break as well as the Greek labels, Timewarp, and Boombastic Jam. His tunes have been played on BBC Radio 1Xtra, Ministry of Sound Radio, Bassdrive and by djs such as Ltj Bukem, Fabio, Bryan Gee, Dj Patife, Bailey, Jumping Jack Frost, Ez Rollers, Marky.As a remixer, he has reworked the superhit of the 90's, ''Technova'' by Towa Tei (producer of the legendary Deee- Lite ) which was launched in 1995 with remix from the Wink. He has also remixed classic tunes, like "Only You" by Nookie and one of the largest jungle hits from the ' 90s "The Razor's Edge" by Steve C & DJ Monita which will be released in anniversary edition of 20 years from its first launch. As regards the Greek cooperation, he has remixed tunes of Basement Freaks and Timewarp Inc.Finally, as radio producer, starting in the late ' 80's, has passed between the brackets of the National Hellenic Radio of Aegean and the Kiss Fm Mytilene. In 2008 began one of the most popular podcasts with more than 400k d/ls within 4 years. SUPPORT by LTJ Bukem, Dj Patife, ,Mr Joseph, A-Sides, Nookie, Jumping Jack Frost, Atlantic Connection, PaulSG, Random Movement, JayRome, Bachelors Of Science, AshAtak, Command Strange, Lm1, Greg Packer, Future Thinkin, Muwookie, Telmo A, Phil Tangent,Overfiend, Stunna , Jason Magin Tracklist 1. dBridge Vs Artificial Intelligence - Odessa (Exit Records) 2. Big Bud - White Widow (Sound Trax) 3. Commix - All You Need (New Identity Recordings) 4. Laroque - Sublime Intervention (GLR) 5. Total Science - Soul Patrol (Feat Mc Conrad) (C.I.A) 6. D Kay - Serenade (Brigand Music) 7. Electrosoul System - Lifeline (New Identity Recordings) 8. Alaska & Seba - Back From Eternity (Arctic Music) 9. Bungle - Good Times (Liq-Weed Ganja Recordings) 10.Muffler - I Go (Commercial Suicide) 11.Dice - Days (Nu-Directions) 12.Calibre - Is it U (Signature Records) 13.Greg Packer - Organ Revisited (GLR)
61 episodes available. A new episode about every 187 days averaging 71 mins duration .