Manage episode 217993840 series 2136556
By
Discovered by Player FM and our community — copyright is owned by the publisher, not Player FM, and audio streamed directly from their servers.
Dr. Miguel Tinker Salas of Pomona College joined Dustin and Steven to discuss the various problems afflicting Venezuela today. Tinker Salas reminds us that to fully understand the economic, political, and humanitarian crises, one must understand the historical evolution of the oil industry, the myth of the país privilegiado, and such state institutions as the military.
Notum bonum: There's a special treat for this episode's intro and outro music, which features the song Tierra sin culpa by Ali Primera (source: archive.org). Our thanks to Miguel for the suggestion.
https://archive.org/download/Historias23MiguelTinkerSalas/Historias%2023%20Miguel%20Tinker%20Salas.mp3
Additional resources:
Miguel's website
Miguel on twitter
Venezuela: What Everyone Needs to Know (Oxford University Press, 2015)
The Enduring Legacy: Oil, Culture, and Society in Venezuela (Duke University Press, 2009)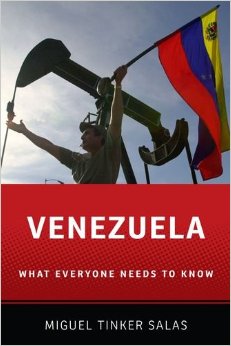 The post Historias 23 - Miguel Tinker Salas on the crisis in Venezuela appeared first on SECOLAS.
26 episodes available. A new episode about every 7 days .