Manage episode 218516904 series 2136556
By
Discovered by Player FM and our community — copyright is owned by the publisher, not Player FM, and audio streamed directly from their servers.
Yesterday, Sunday, October 7, 2018, well over 100 million Brazilians cast their votes in presidential and congressional elections, with a sizable number voting en blanco or destroying their ballots. Of the presidential aspirants, the top two vote-getters were Congressman Jair Bolsonaro of the Social Liberal Party and former education minister and Sao Paulo mayor Fernando Haddad of the Workers Party. Bolsonaro's rise also led to an impressive display for his party in the congressional elections, earning a projected 51 seats in the lower Chamber of Deputies. Previously, his party had fewer than 10 seats.
Dr. Amy Erica Smith, an associate professor of political science at Iowa State University, joined Steven to make sense of yesterday's election. Dr. Smith said that the Brazilian electorate made a clear statement to the political class.
https://archive.org/download/Historias24AmyEricaSmith/Historias%2024%20Amy%20Erica%20Smith.mp3
Additional resources:
Amy Erica's Religion and Brazilian Democracy: Mobilizing the People of God
Amy Erica (with Ryan Lloyd) in Vox, "Top Pentecostal leaders supported the far right in Brazil's presidential campaign," (Oct. 8, 2018)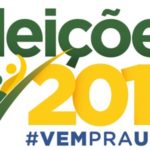 The post Historias 24 - Amy Erica Smith on Brazil's presidential and congressional elections appeared first on SECOLAS.
26 episodes available. A new episode about every 7 days .