Manage episode 236825489 series 1121616
By
RadioMD
. Discovered by Player FM and our community — copyright is owned by the publisher, not Player FM, and audio is streamed directly from their servers. Hit the Subscribe button to track updates in Player FM, or paste the feed URL into other podcast apps.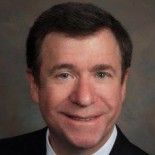 Stem cell therapy may help heal pained areas of your body.Stem cell therapy involves taking your own material (fat or bone marrow) and injecting it back into your own pained areas.
Stem cells have the potential to become a specific type of body cell, based on where in the body they're injected. For instance, they can recreate cartilage and ligaments.
This burgeoning therapy is a potential alternative to surgical remedies in some cases.
Regenerative therapy isn't for everyone. There may be better options based on what you're hoping to heal, so make sure to speak to your doctor before heading down this path.
Listen as Dr. Harris Bram joins Dr. Holly Lucille to discuss how stem cell therapy works.
450 episodes