Manage episode 227436574 series 1121616
By
Discovered by Player FM and our community — copyright is owned by the publisher, not Player FM, and audio streamed directly from their servers.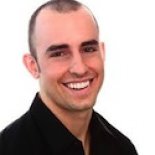 Stop yo-yo dieting and lose weight permanently with tips from the Setpoint Diet.Whether it's the keto diet, the paleo diet or Whole30, fad diets inevitably lead to short-term results and yo-yo dieting. The only way to permanently shed weight is to focus on the foods you choose to eat—rather than the
amount
of food you eat.
Jonathan Bailor's SANE plan is the only program endorsed by top doctors at The Harvard Medical School, Johns Hopkins, the Mayo Clinic, the Cleveland Clinic, and UCLA. It has been proven clinically, through more than 100,000 success stories, to "unclog" your hormones, brain, and digestion. The result is permanent weight loss and diabetes defense.
Bailor explains that changing or limiting the number of calories you eat or exerting extra energy during workouts is a pointless endeavor. Rather, he instructs individuals through his book,
The Setpoint Diet
, to maintain a healthy weight by working with your body's natural setpoint.
Listen as Bailor joins Dr. Holly Lucille to discuss how the diet works and how you can lose weight permanently.
447 episodes available. A new episode about every 7 days averaging 11 mins duration .