Manage episode 220293377 series 1212349
By
Discovered by Player FM and our community — copyright is owned by the publisher, not Player FM, and audio streamed directly from their servers.
Chasing Away Loneliness isn't the easiest thing to do. It is the smallest things in life that bring us great joy. Welcome to Podcast 110 and the Fall Season. Hopefully this weeks podcast will allow you to be aware of how all people suffer from this emotion more often than one thinks. Now with Halloween behind us and all the fun building through the Fall season, how will you reach out to other people. It will help you and others around you.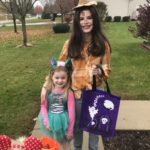 Halloween Fun allows us to connect with one another.
Conversations connect us to one another. Linda shares how the conversation about dogs allowed a man installing shades to converse with her. The simple things in life can make things so much better.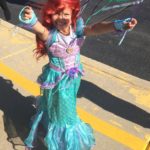 Enthusiasm is contagious and takes away our loneliness!
Linda talks about the Winter Olympics of 1994 and how much of it thrill it brought to her. Dan Jensen was a success in reaching a gold medal. She connects this memory with how people celebrate. How do you connect ? Who do you talk with each day? Do you reach out to others?
Creativity begin from within! Sharing ideas can help us all!
Delight in Living offers support for the Mini Miracles Weekly Podcast. Won't you support us with using our Amazon link. It is an affiliate of ours and we appreciate your using it.
The post Chasing Away Loneliness appeared first on LindaGullo.com.
137 episodes available. A new episode about every 8 days averaging 11 mins duration .