Manage episode 215080565 series 1212349
By
Discovered by Player FM and our community — copyright is owned by the publisher, not Player FM, and audio streamed directly from their servers.
Welcome to Mini Miracles from Minor Moments brings you highlights in living through the minor moments in life. Small stories can bring us insights and lifts our spirits. Linda welcomes you along the journey.
Linda tells us about her American Bulldog, Rosy. Like so many of you with pets, you can relate to how dogs make our lives enjoyable. How easy is it for you to adapt to change? Why do changes in our routines bring us excitement? Is it the fact that you can make the change willingly?
No Panic Attack Here
The next segment is on Obstacles. A friend broke her toe, but no broken spirits here. Often our physical injuries stop us and other times our emotions take on the brunt of the hurt. When have you been hurt and how did you deal with it?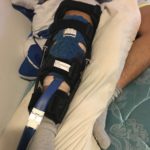 Injuries can turn our plans into temporary detours.
Rearranging our furniture and physical areas can help us mentally and emotionally move things around to work for us. Have you ever noticed that moving physical objects rearranges your thinking? Start with cleaning out a drawer or straightening out your closet. You'll feel so much better.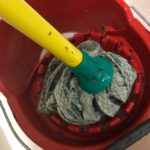 Cleaning and moving things around help to mentally deal with issues that need to be reframed!
Next Linda addresses photographs. Do you have a photograph that brings you great joy? It can be of yourself or someone who touched your life. What values do pictures hold for you?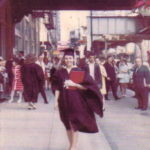 The Last Page in the Podcast is a word of encouragement from Linda to Seize the Day and to Follow your Dreams. the time is now, be fearless, take charge, and make a difference. Take that first step, it may put you on the escalator of success.
The post Seizing the Moment with Linda Gullo appeared first on LindaGullo.com.
137 episodes available. A new episode about every 8 days averaging 11 mins duration .