Manage episode 224447822 series 1212349
By
Discovered by Player FM and our community — copyright is owned by the publisher, not Player FM, and audio streamed directly from their servers.
Shrek the Musical was at the Merriot in Lincolnshire.
Transitioning into 2019 comes with small changes and insights. Perhaps you are trying to set goals and plan your calendars for the next year. Celebrating is behind us now and a new year is off and running. It calls us to look back with joy and to put closure on the Holidays that place so much stress on many of us.
Linda talks about the events that closed down her year. She went to the Marriott with a couple of grand kids.Times like these help to keep us up-to-date on the events in our communities, and also keeps our families close. It is nice to have happy times and develop memories for one another.
Linda also gives a shout out to some of the local community restaurants that she uses. She follows up with how we need to reach out to people particularly during this winter season.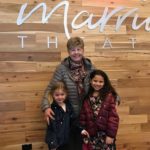 To of the grandchildren who saw the musical.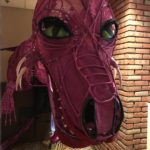 Be bold and forge ahead into 2019 like this Dragon!
Linda refers to Brendan Burchard, a motivational speaker, who says, "when you're down and out, you have to get out and about!" Let your purposes lead you forward. Good things will be happening. Our habits give us incremental steps forward. Along the way Mini Miracles begin to emerge. Ask yourself questions. Where do you want to go? What do you want to accomplish?
Join her Women's Entrepreneur group here on this sight to learn many things this year. We kick it off in the next 6 sessions with topics like Mega batching, Lagging indicators vs. Leading indicators, Triangulation in business and personal life, Situational Selection and emotional stability personally and in business, and Architects of Intelligence. Consider joining us!
Take the next step forward, it will put you on the escalator of success.
The post Transitioning into 2019 appeared first on LindaGullo.com.
136 episodes available. A new episode about every 8 days averaging 11 mins duration .