Manage episode 155724354 series 1166293
By
info@radiomd.com
and
MMC Radio
. Discovered by Player FM and our community — copyright is owned by the publisher, not Player FM, and audio is streamed directly from their servers. Hit the Subscribe button to track updates in Player FM, or paste the feed URL into other podcast apps.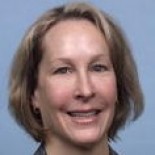 Looking for relief from leg pain or other health issues caused by varicose veins?
Today's laser therapy is scientifically proven to give the best results.
Better than radio frequency treatment. Better than surgery. And many insurance plans cover treatment.
Listen in as Mary Fahrenbach, MD discusses how laser surgery gives superior results, quick recovery and many other advantages for the treatment of varicose veins.
78 episodes