Manage episode 248017598 series 1591024
By
Emily Dilling
. Discovered by Player FM and our community — copyright is owned by the publisher, not Player FM, and audio is streamed directly from their servers. Hit the Subscribe button to track updates in Player FM, or paste the feed URL into other podcast apps.
In this episode of the Paris Paysanne Podcast I talk with Laurent Le Coustumer of Radio Vino about bringing music, podcasting, and wine together in the inventive application that he co-created with partner Thierry Poincin of En Vrac.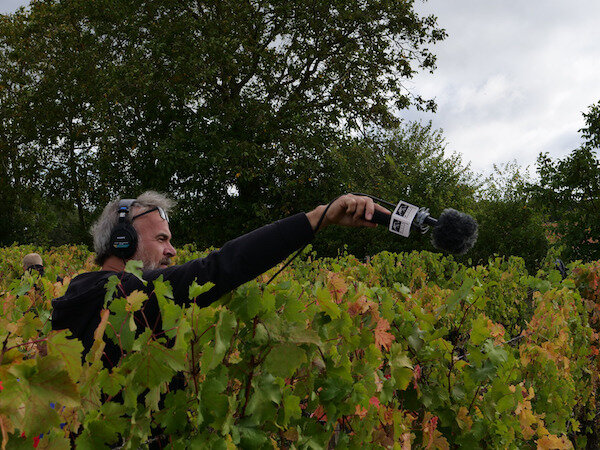 Laurent Le Coustumer is a wine lover, musician, and person who is good at computer stuff! Together with Thierry Poincin, who also owns Paris wine shop and bulk spirits store En Vrac, he created Radio Vino, bringing together his passion for wine, music, and technology.
In addition to creating the Radio Vino app, which is a platform for streaming music and hearing a wide array of recorded interviews with movers and shakers in the wine world, Laurent and Thierry also held their first ever Salon du Vin Bio en Vrac which they plan to reproduce next year.
In the meantime follow up on Laurent's suggestions for holiday wines, including Laurent Lebled and Brendan Tracey, but popping into En Vrac (2 rue de l'Olive 75018) and don't forget to try their spectacular Jambon Buerre sandwich while there!
You can follow Radio Vino on Instagram and Facebook as well as En Vrac on Instagram and Facebook to keep up to date with events and future radio interviews.
Thanks so much to Laurent for taking the time to talk to me for this episode! Thanks as always to World Radio Paris for welcoming us into their family and for producing and distributing the podcast.
Thanks as always to Ben Nerot, who wrote and performed the podcast's theme song and who has the man flu...
It is the holiday season and there is a ton to do in Paris- wine and beer and spirits tastings and events, Christmas parties and of course New Year's Eve festivities – if you want to be in the loop when it comes to Paris Food & Drink events be sure to check out the 52 Martinis calendar and subscribe to their newsletter which rounds up the most unmissable events in Paris every week.
It's also a time of giving! Which is why I'm asking you to consider giving the podcast an iTunes review or even just giving it a mention to your podcast loving friends who might enjoy news from the Paris food and drink scene.
My final note on the fêtes is to encourage you to shop locally this season.I'd love to give a shout out to one of my favorite local businesses in Paris – The Red Wheelbarrow Bookstore in the 6th arrondissement. Stop by to browse english language books for all ages and say hi to Penelope- who recently starting stocking My Paris Market Cookbook, so there's that, too!
Thanks so much for following this podcast throughout 2019 and be sure to tune in next year to the Paris Paysanne Podcast!
32 episodes