Manage episode 221974841 series 96752
By
Discovered by Player FM and our community — copyright is owned by the publisher, not Player FM, and audio streamed directly from their servers.
Today on this cyber Monday, the gang talk about the upcoming Alfred Pennyworth prequel series, and how we feel it's quite unnecessary. We also talk about other instances of unnecessary spinoffs – be they TV show, movies, or comics – and whether they were successful or not.
https://ia601506.us.archive.org/29/items/PerfectBoundEp198/PerfectBound_Ep198.mp3
E-mail us: perfectboundpodcast@gmail.com
The Panel Jumper: thepaneljumper.com / Facebook / Twitter / Instagram
Comics Dungeon: comicsdungeon.com / Facebook / Twitter
Corner Comics: cornercomics.com / Facebook / Instagram
---
Today on Book Report, Chris reviews San Hannibal: The City of Love and Fear from POP! Goes the Icon.
---
Nicole reviews Petite: The Ogre Gods, Book 1 from Lion Forge.
---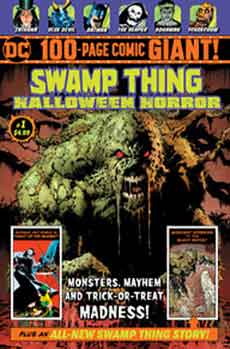 And finally, Cole reviews Swamp Thing Halloween Horror and Cursed Comics Cavalcade from DC.
240 episodes available. A new episode about every 6 days .