Manage episode 308063551 series 2859976
By
Pitch Talk
. Discovered by Player FM and our community — copyright is owned by the publisher, not Player FM, and audio is streamed directly from their servers. Hit the Subscribe button to track updates in Player FM, or paste the feed URL into other podcast apps.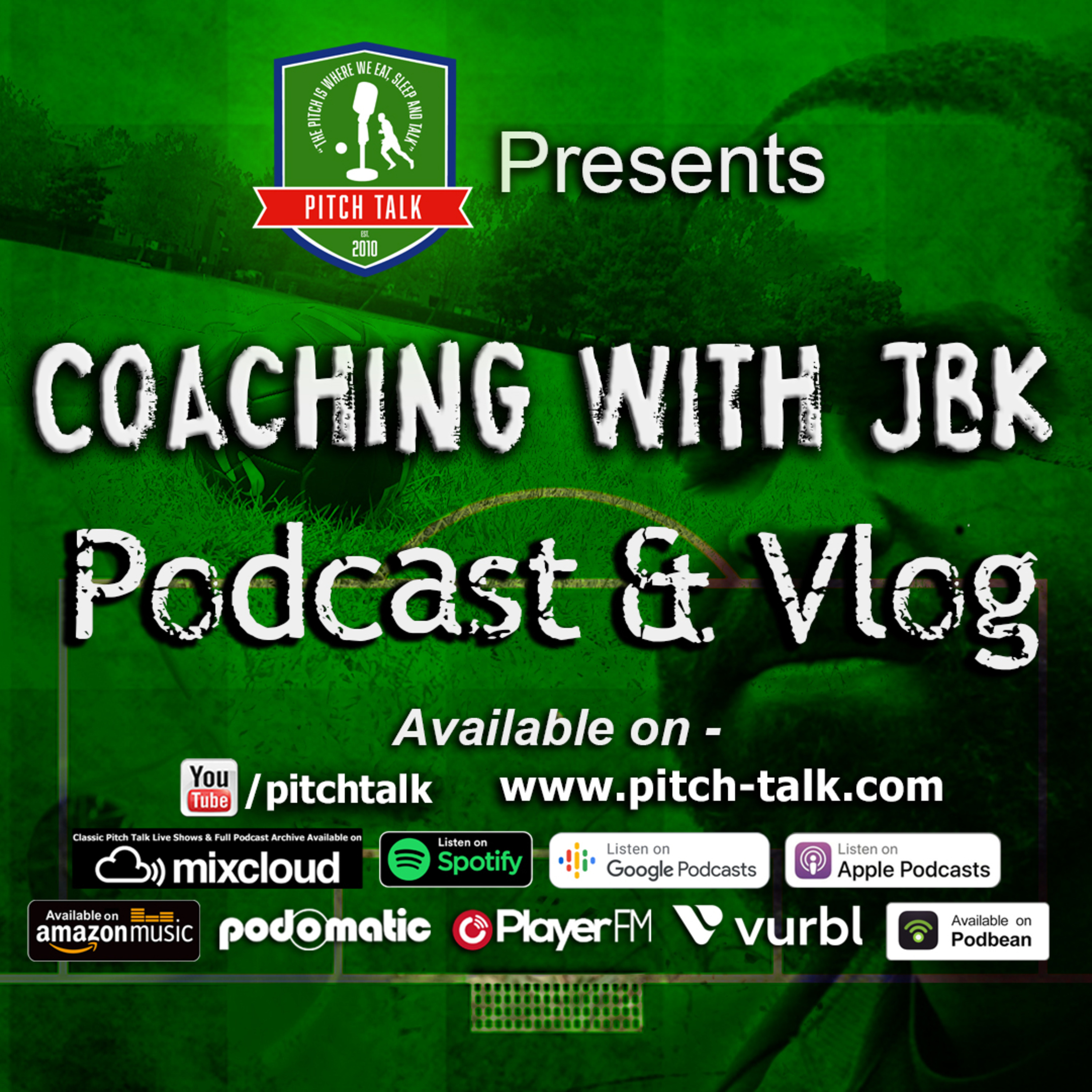 In this special episode Coach JBK discusses the recent sackings in the FA WSL and looks at whether or not these sackings have been done for PR reasons, or results.
Coaching with JBK is a vlog/podcast from FA Qualified and Licensed Football Coach Jaymie Bailey aka JBK giving his views on matches and issues from the Men's and Women's game.
For more information about Pitch Talk visit:
Our Official Website -
http://www.pitch-talk.com
http://Facebook.com/pitchtalk (Become a fan & member of our Facebook group)
http://Twitter.com/pitchtalk @pitchtalk
https://www.instagram.com/pitchtalk/
http://Youtube.com/pitchtalk
Find & Subscribe to our audio -
Add us to your favourite podcast app via RSS Feed -
https://pitchtalk.podomatic.com/rss2.xml
Podomatic -
https://www.podomatic.com/podcasts/pitchtalk
Podbean -
https://pitchtalk.podbean.com/
Apple Podcasts -
https://podcasts.apple.com/gb/podcast/pitch-talk-podcast/id445883703
Google Podcasts -
https://podcasts.google.com/feed/aHR0cHM6Ly9mZWVkLnBvZGJlYW4uY29tL3BpdGNodGFsay9mZWVkLnhtbA
Spotify -
https://open.spotify.com/show/0y9lR6WJaNLyAr7diAHhqh#upsell
Amazon Music -
https://music.amazon.co.uk/podcasts/ee0280cc-f15b-49bb-a3e2-b688e0dd49d5/Pitch-Talk-Podcast?
Vurbl -
https://vurbl.com/station/pitch-talk-podcast/
Mixcloud Archive (Incl. Classic podcast episodes) -
https://mixcloud.com/pitchtalk/
PlayerFM -
https://player.fm/series/pitch-talk-podcast-2859976
FA WSL, Womens Football, FA Womens Super League, FA Womens Championship, Tottenham Women, Arsenal Women , Sky Sports, tactics, Arsenal Women, Man City Ladies, Man United Women, Chelsea Women, Aston Villa Ladies, Leicester City Ladies, fran kirby, Vlogs, Premier League, EFL, Podcast, Podomatic, Podbean, EPL, Apple Podcasts, Google Podcasts, money, football, players, coaching, soccer, Grass Roots Football, UEFA, FA, FIFA, Football Videos, opinion, fans, facebook, twitter, igtv, instagram, YouTube
#FAWSL #WomensFootball #FAWomensSuperLeague #FAWomensChampionship #TottenhamWomen #ArsenalWomen #SkySports #tactics #arsenalwomen #mancityladies #manunitedwomen #chelseawomen #AstonVillaLadies #LeicesterCityLadies #Vlogs #PremierLeague #EFL #Podcast #Podomatic #Podbean #EPL #ApplePodcasts #GooglePodcasts #money #football #players #coaching #soccer #GrassRootsFootball #UEFA #FA #FIFA #FootballVideos #opinion #fans #facebook #twitter #igtv #instagram #YouTube
167 episodes