Manage episode 228718517 series 1232246
By
Progetto 7LUNE
. Discovered by Player FM and our community — copyright is owned by the publisher, not Player FM, and audio is streamed directly from their servers. Hit the Subscribe button to track updates in Player FM, or paste the feed URL into other podcast apps.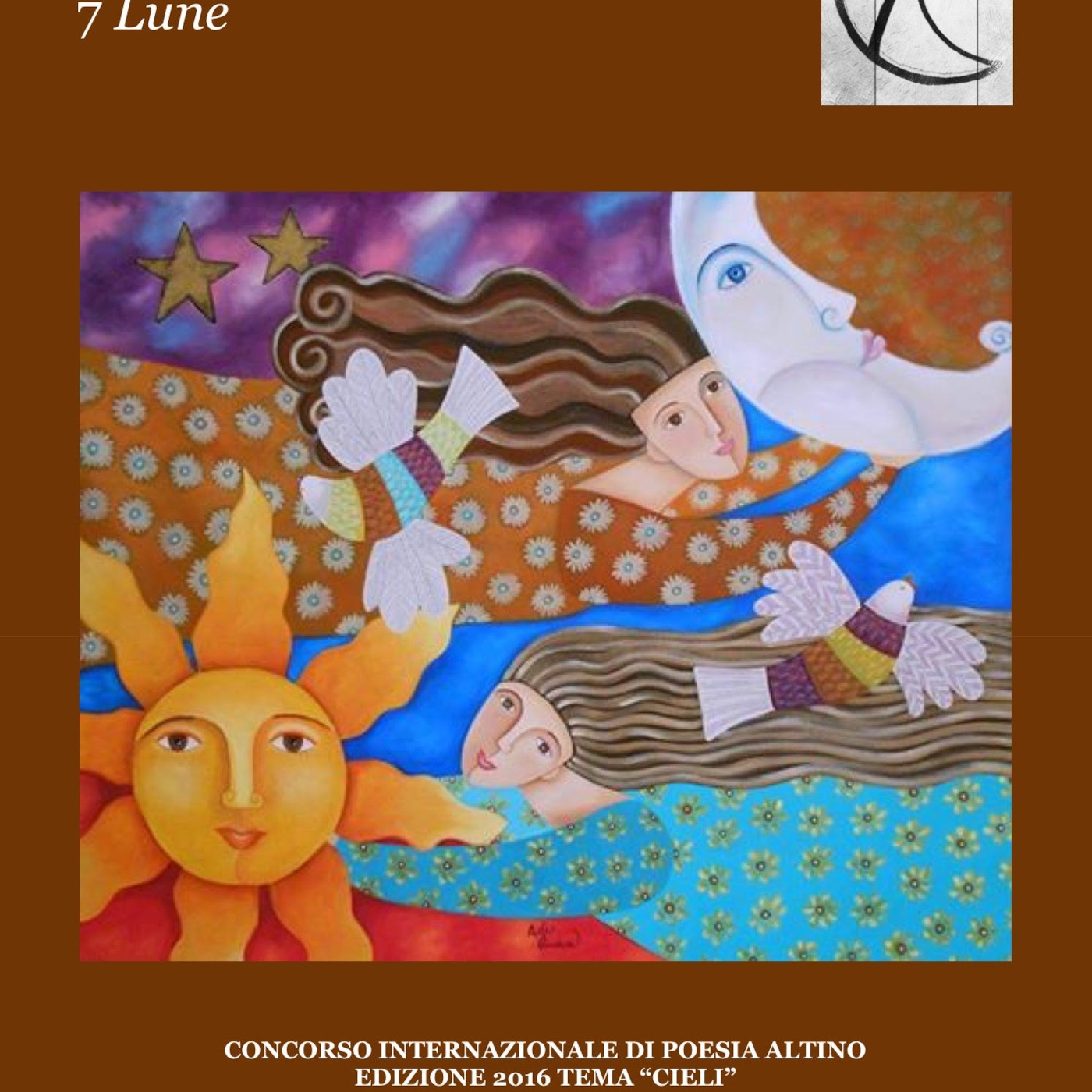 I componimenti pervenuti alla Terza edizione del Concorso internazionale di Poesia di Altino hanno fatto emergere le varie sfaccettature della parola "Cieli", pregna di significati e allusioni simboliche: il cielo come luogo dei ricordi del sentimento per chi non c'è più (Lamanna), un cielo avvolgente che invita alla preghiera (Mazzon), un cielo culla di speranza (Nardin), mappa d'astri e pianeti (Pecchiari) ma anche muto testimone di guerre (Monari) e del tragico destino dei migranti (Gaiani). Un cielo, in fine, scenario della creazione (Serino) e della nostra origine, terra celeste in cui affondano le radici della nostra stirpe, come ad unire in circolo la parola chiave di questa edizione del premio con quelle delle due edizioni precedenti (radici, origine). Stili ed atmosfere eterogenee, a partire dal bel quadro della pittrice messicana Adriana Rivera che ha aperto il bando di partecipazione: un cielo d'astri (sole e luna), esseri angelicati ma anche colombe di pace in questo momento storico in cui molti, tra i poeti partecipanti, hanno sentito la necessità di esprimersi in merito ai conflitti mondiali che devastano la terra. Nonostante la tematica apparentemente più "eterea" i versi che sono giunti al concorso a partecipazione gratuita organizzato dalla Carta di Altino con la collaborazione di Noi del Progetto 7LUNE, si sono invece sviluppati in direzioni distinte e complementari, confluendo nella scelta, ad opera della giuria, di questi 7 magnifici testi che sono rappresentativi di centinaia di opere pervenute, da cui sono stati selezionati i migliori componimenti per essere appesi come fiori poetici ai carpini verdeggianti sotto al sole – e all'azzurro cielo- di Altino. Nella copertina di questo numero: dipinto della pittrice messicana Adriana Rivera. Per conoscere altre sue opere e contattare l'artista
https://www.facebook.com/adriana.rivera.9699
La musica nel podcast è del musicista costaricano Mauricio Gutiérrez Ventura.
64 episodes