Manage episode 228718518 series 1232246
By
Progetto 7LUNE
. Discovered by Player FM and our community — copyright is owned by the publisher, not Player FM, and audio is streamed directly from their servers. Hit the Subscribe button to track updates in Player FM, or paste the feed URL into other podcast apps.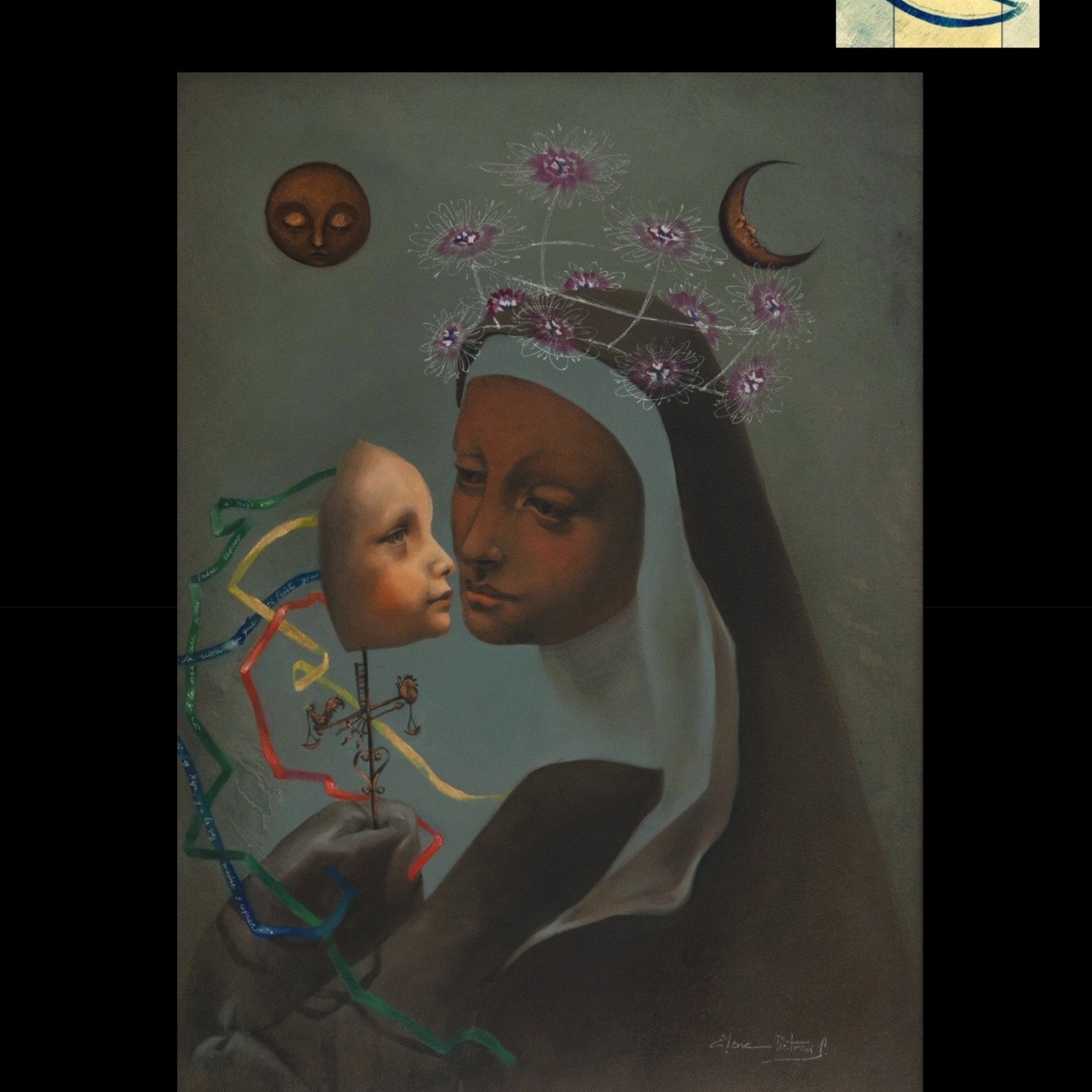 L'intensità della diatriba religiosa permea le pagine di questa nuova plaquette offerta dall'Associazione Culturale Progetto 7LUNE: fin dalla conturbante immagine di copertina, opera dell'artista messicana Elena Petrini in cui una religiosa (Sor Juana?) si specchia o si toglie/mette una maschera, sotto lo sguardo silenzioso della luna. Il rapporto col divino è il filo di Arianna che ci conduce alla scoperta di 7 diversi ed appassionanti nuovi autori: un Dio silenzioso (Cote) o incosciente (Figueroa), l'Onnipotente figura del perdono (Quero) che dona riposo eterno, o idolo da invocare di fronte alle fatiche della vita (Ramírez Berrocal), ma anche ultima roccia a cui afferrarsi (Solís) prima della discesa agli inferi. Eppure questi versi non parlano solo del rapporto col Padre supremo, si rapportano anche a personaggi biblici come Giuda (Gutiérrez) o si mettono in antitesi con la figura della Vergine Maria (Rodas) in un volutamente dissacrante urlo femminista. Punti di vista dissimili ed eterogenei proprio per fungere da detonante e spunto a nuove riflessioni su una tematica così controversa eppur ineludibile. Nella copertina di questo numero: opera della pittrice messicana Elena Petrini. Il quadro s'intitola "A la memoria de mi padre, hijo y esposo" [Monja negra con niño Dios] ed è un olio su tela della grandezza di 40x60 cm eseguito nel 2013. Per visionare altre opere di Elena Petrini potete cliccare su
www.elenapietrini.wix.com/arte
La musica nel podcast è del musicista onduregno Victor Emilio.
64 episodes