Manage episode 228718520 series 1232246
By
Progetto 7LUNE
. Discovered by Player FM and our community — copyright is owned by the publisher, not Player FM, and audio is streamed directly from their servers. Hit the Subscribe button to track updates in Player FM, or paste the feed URL into other podcast apps.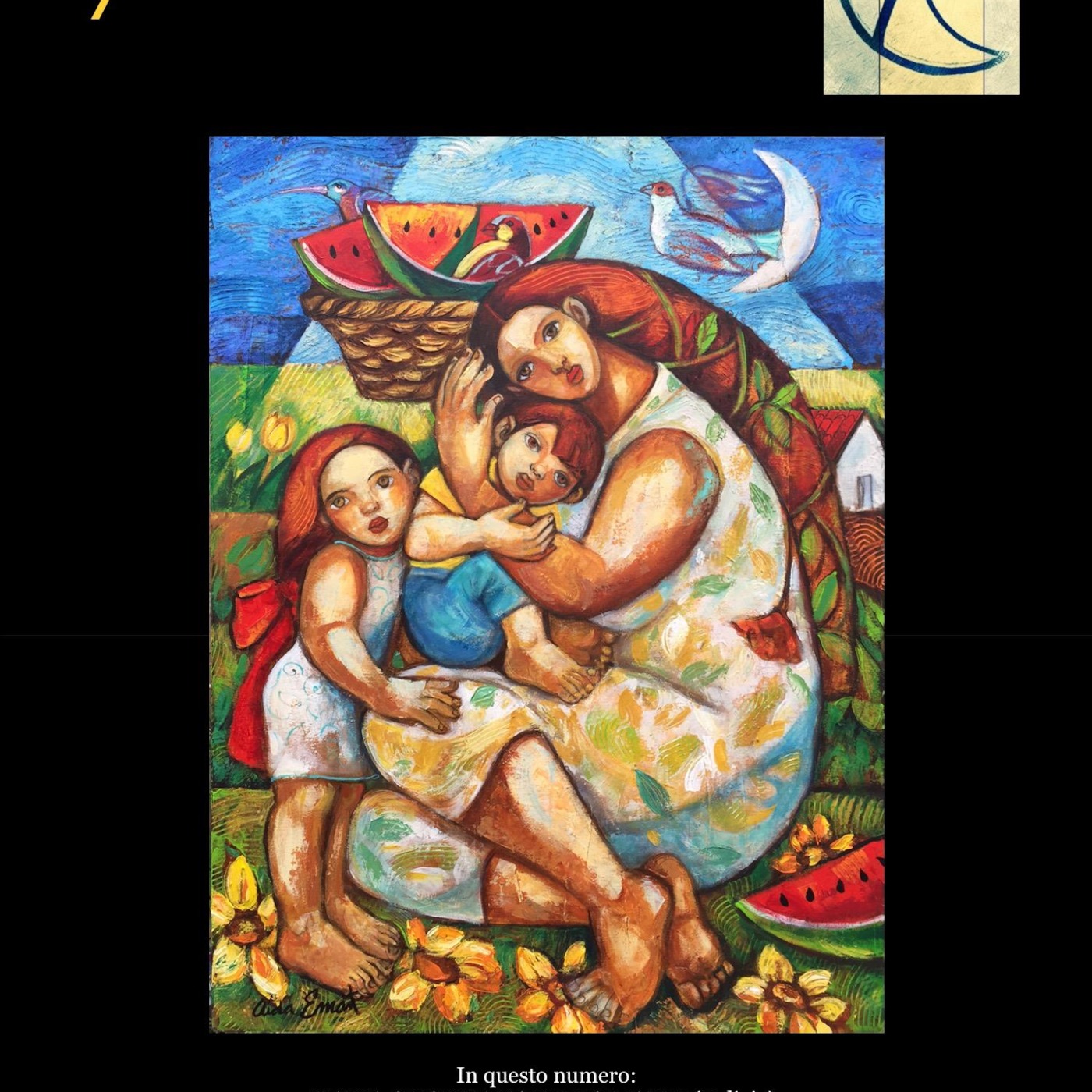 Un aroma, che si diffonde fin dalle fresche angurie dell'opera di Aida Emart della copertina, pervade questa plaquette dedicata al colorato e saporito cibo ispanoamericano visto dagli autori inclusi: cibo di carta (Botelho Mauri), unico capace di sfamare il poeta, appassionato e cultore di rime e sapori (Long-Ohni), avido, perfido (Maldonado) ed abile descrittore di piatti tradizionali (Martínez), casalinghi (Mora Mora), per noi particolari ed esotici (Socorro Sirvent) ma comunque piatti che ricordano il sopraggiungere delle stagioni (Vera Guerra) e si configurano non solo come cibo che riconforta le viscere, ma anche l'anima. Se da un lato i manicaretti menzionati sono descritti nella loro gustosa e saporita presenza, dall'altro diventano metafora del calore domestico, ricordo di nonne e tradizioni, momento poetico assoluto in cui adagiare le nostre radici. Nella copertina di questo numero: acrilico su tela (80 x 60 cm) della pittrice messicana Aida Emart, intitolato "Maternidad con luna". Per maggiori informazioni riguardo la sua opera:
http://aidaemart.com.mx/
La musica nel podcast è dell'artista messicano Luis de la Torre.
www.progetto7lune.it
info7lune@gmail.com
64 episodes