Manage episode 191243609 series 1449252
By
Discovered by Player FM and our community — copyright is owned by the publisher, not Player FM, and audio streamed directly from their servers.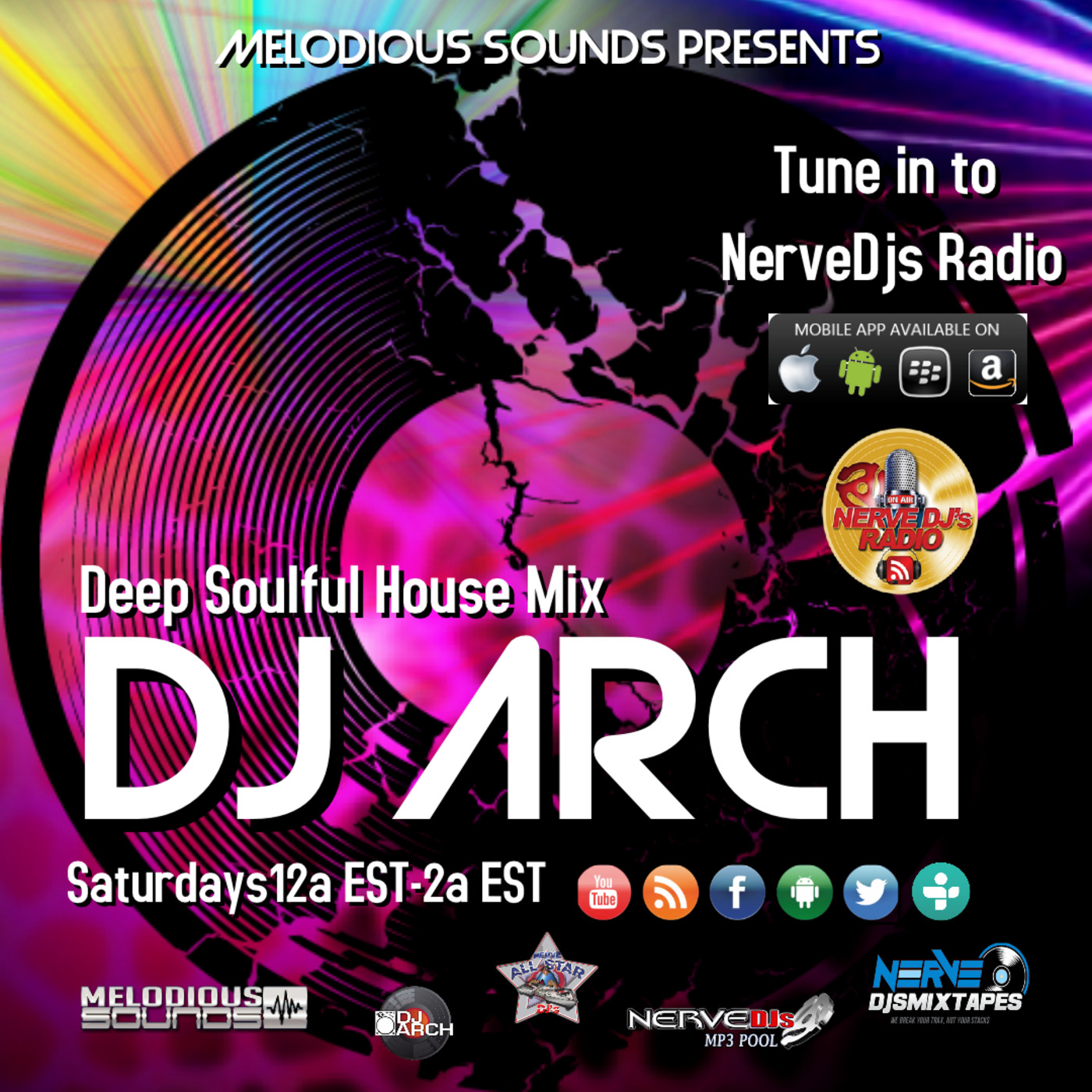 This is part two of a special 4 hour - 2 mix podcast double play. Get the first podcast of this special right before this one. Download them both and share!
http://bit.ly/archpodcastdonate
Get your brand exposed to thousands now on this podcast. Advertise your brand here:
http://bit.ly/advertisedjarch.
Like what you hear? Drop a comment and let me know! Get the DJ ARCH APP FREE today!
http://bit.ly/djarchapp
If you would like to donate to this podcast and be an executive producer for one of the most popular soulful house podcasts on the Internet, you may do so at
http://www.deejarch.com/apps/donations/
Check me out at the following locations:
http://bit.ly/djarchradio
http://bit.ly/djarchwebsite
http://bit.ly/djarchonpressure
*NEW DAY & TIME* LIVE Sundays 3-5p EST, 8-10p GMT
http://bit.ly/djarchonfleetedmradio
(Saturday Nites/Sunday Morn 12am-2am EST, 5am-7am GMT, 7a-9a SAST)
http://bit.ly/djarchonnervedjsradio
(Saturday's 12a -2a EST)
http://bit.ly/djarchtwitter
http://bit.ly/djarchinstagram
http://bit.ly/djarchfacebook
Book DJ ARCH for your next Soulful House Event @
http://bit.ly/bookdjarch
My mobile app is available on all platforms at
http://bit.lya/djarchapp
*****THIS AND ALL FUTURE PODCASTS WILL BE AVAILABLE FOR A LIMITED TIME ONLY***** I AM LIVE ON PRESSURE RADIO THIS AND EVERY SUNDAY RECORDING THESE PODCASTS Here's The Playlist: 1. The Southern Wild (Original Mix) mix 2_ #J_fo-Real & #V.Underground 2. Touch The Sky (Original) #Lombard_Street 3. Runaway (Richard Earnshaw Remix) #Carl_Hanaghan, #Leanne_Brown 4. Be Somebody (Dario D'Attis Remix) #Josh_Butler, #Boswell 5. Return To The Deep (Beatkilla Rework Edit) #Kevin_Yost, #Peter_Funk 6. Forgotten Memories (Original Mix) #Alex_Agore 7. Life Is (Original Mix) #Crackazat 8. Light Up The Sky (Album Mix) #Tom_Glide & #Stephanie_Cooke 9. Brighter Days (Re-Tide & Moon Rocket Remix) #Todd_Terry, #Bridget_Barkan, #King_Aswad 10. Fireflyin' (DJ Spen & Soulfuledge Remix) #Groove_Assassin, #Sol_Brown, #Selina_Campbell 11. Diamond In The Back (Full Intention Remix) #King_Cass, #Jimmy_Read, #Full_ Intention 12. Crazy (Original Mix) #Doug Gomez, #George_Lesley, #L._Soul 13. Give Me Your Love (Main Mix) #Stacy_Kidd, #Georgio_Miller 14. Big Fun 2017 (extended mix) #Inner_City 15. Clap Your Hands (Original Mix) #Gino_Love 16. State Of Confusion #Honey_Dijon, #Joi_Cardwell 17. Clarence (Smooth Mix) #Brame_&_Hamo 18. All I Need (feat Aaron K Gray - Ian Friday Libation Vox) #DJ_Gomi 19. Quiet Place (George Vibe Quiet Place Mix) #Reelsoul_feat._Dawn_Tallman
216 episodes available. A new episode about every 83 days averaging 123 mins duration .