This series is archived ("Inactive feed" status)
Please note series archiving is a new, experimental, feature of Player FM with the aim of helping users understand how we fetch series and report on any issues.
When? This feed was archived on December&nbsp24,&nbsp2018&nbsp02:00 (). Last successful fetch was on November&nbsp20,&nbsp2018&nbsp02:03 ()
Why? Inactive feed status. Our servers were unable to retrieve a valid podcast feed for a sustained period.
What now? You might be able to find a more up-to-date version using the search function. This series will no longer be checked for updates. If you believe this to be in error, please check if the publisher's feed link below is valid and contact support to request the feed be restored or if you have any other concerns about this.
Manage episode 211398597 series 1052617
By
Discovered by Player FM and our community — copyright is owned by the publisher, not Player FM, and audio streamed directly from their servers.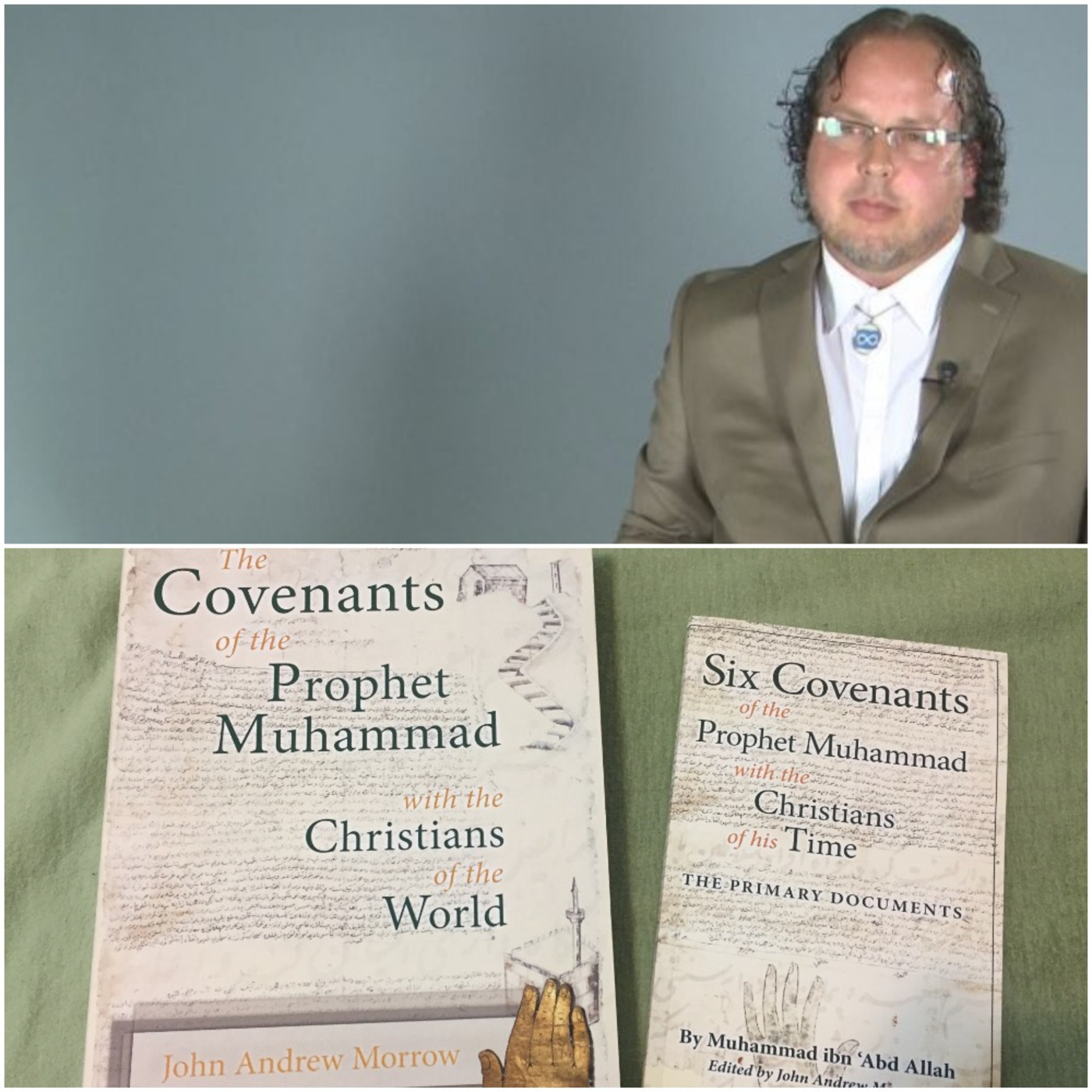 Why do the powers that be try to convince us that there is a "clash of cultures" or a conflict between Islam and the West or between Islam and Christianity?
To answer that, Dr. John Andrew Morrow discusses his book, The Covenants of the Prophet Muhammad with the Christians of the World. We learn that Christianity and Islam co-existed peacefully with full protections for Christians for 1400 years. These covenants
"uniformly state that Muslims are not to attack peaceful Christian communities, rob them, stop churches from being repaired, tear down churches to build mosques, prevent their Christian wives from going to church and taking spiritual direction from Christian priests and elders, etc. On the contrary, the Prophet commands Muslims to actively protect these communities 'until the End of the World'."
In this informative conversation we learn about the rise of European Colonialism and its handmaiden, Islamic Fundamentalism (now funded and supported by the U.S., the Saudis, and Israel) and the role of these modern powers in smearing Islam and framing Muslims as "terrorists" for geopolitical interests.
Dr. Morrow invites us to wake up and learn our history. Find his writings on his website, John Andrew Morrow, and learn more about these historic covenants at Covenants of the Prophet.
Dr. John Andrew Morrow was born in Montreal, Quebec, Canada, in 1971. Raised in a multilingual family, he lived in Montreal for ten years and in the Greater Toronto Area for another twenty. The product of a Catholic education, he completed his elementary school in French, his high school in English, and his university studies in English, French, and Spanish. He embraced Islam at the age of 16 after which he adopted the name Ilyas 'Abd al-'Alim Islam. After completing his Honors BA, MA, and PhD at the University of Toronto, where he acquired expertise in Hispanic, Native, and Islamic Studies, he pursued post-graduate studies in Arabic in Morocco and the United States. Besides his Western education, Dr. Morrow has completed the full cycle of traditional Islamic seminary studies both independently and at the hands of a series of Sunni, Shi'i, and Sufi scholars. Not only is he a senior scholar, academic, and professor, he is also a respected 'alim holding the titles of ustadh, duktur, hakim, and shaykh.
Dr. Morrow has spent over a decade and a half in the United States working at various universities including Park University, Northern State University, Eastern New Mexico University, the University of Virginia, and Ivy Tech where he was unanimously appointed to the rank of Full Professor. One of his most noteworthy and memorable experiences involved working as a professor of advanced Spanish, Islamic culture, and world literature for the Institute for Shipboard Education's Semester at Sea Program. Aside from his academic duties, Dr. John Andrew Morrow is the Director of the Covenants Foundation, an organization dedicated to disseminating traditional, civilizational, Islam; promoting Islamic unity; protecting persecuted Christians; and improving relations between Muslims and members of other faiths. He regularly travels the world to promote peace and justice.
Dr. John Andrew Morrow is a Native North American and a proud member of the Metis Nation.
681 episodes available. A new episode about every 5 days averaging 52 mins duration .