Manage episode 221110656 series 2344775
By
Discovered by Player FM and our community — copyright is owned by the publisher, not Player FM, and audio streamed directly from their servers.
Tony Funderburk - Rhyme and Reason author, singer songwriter, podcaster, youtuber
Be fruitful and multiply
Even if you're not a Christian or Jew, you've probably heard the story of Adam and Eve in the Garden of Eden. And you might remember how God told them, "Be fruitful and multiply; fill the earth and subdue it; have dominion over the fish of the sea, over the birds of the air, and over every living thing that moves on the earth." Well, the point I'm getting to is this. God didn't merely TELL Adam and Eve to do those things. He designed them so they could absolutely do those things. And His design is so awesome, it works even when you freeze-frame some of the process. Wonder what I mean? Read or listen on, intrepid one…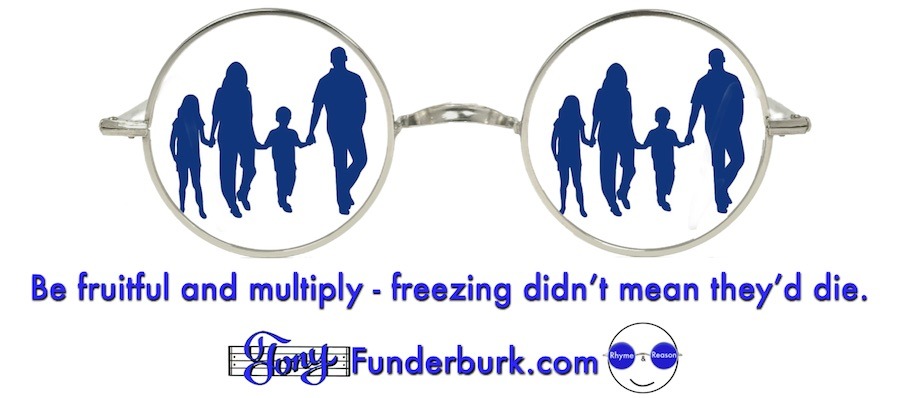 Talk about frozen fruit!
Imagine you're a 5 year old girl and a doctor tells your parents you have sickle-cell anemia. By age 11, you get so sick your parents move to another country just so you can get a bone transplant from your brother. Then, at 13, doctors decide you'll need chemotherapy. They know kids endure this treatment much better than adults, but they also know you show signs of puberty. And they know chemo has a high risk of damaging your ovaries.
OK…now imagine doctors and/or parents who have so much foresight they remove part of your right ovary and freeze it…in hopes someone will be able to graft it back in when you mature.
Wow. That's really thinking ahead…and it's very optimistic.
Anyway…let's say about 10 years later doctors DO graft four parts of that frozen ovarian tissue back into your remaining ovary. Do you think that ovary could begin growing eggs? Even if it did, could that lead to pregnancy? Would you believe me if I told you it happened?
Technology can help you be fruitful and multiply.
Yep, this is a true story…not simply an imaginary tale I dreamed up. And the young woman, in her middle twenties, became pregnant and gave birth to a baby boy…healthy and almost 7 pounds. I've read a couple of articles about this event, and everyone is happy about how it turned out. But I've yet to read if anyone else thinks it's an incredible display of God's design. After all, this happened despite the fact that our human gene pool is so diluted and broken now. So…
…I'll say it. Taking parts of a 13 year old girl's ovary, freezing them, then grafting them back in about 10 years later…and they start producing eggs…and the young woman gets pregnant…that's…design! And not just any design. That's infinitely complex and wonderful design only a loving God could or would do. He created the very information found in each cell of our bodies, and from His Spirit, He poured life into that information. We humans have come a long way. So far, in fact, that we can now freeze embryos and body parts and put them back into use years later.
Even though we cannot create Life…
We need to be…we should be…I am…grateful to the one true, living, loving God who encoded my cells with information. Information that said I'd have blue eyes, blond hair (well, it used to be), be a male, and have fingers and toes…and information that said my heart would beat on its own, my brain would interpret sensory experiences, and my eyes would encode and decode images in nanoseconds.
God's information in our cells and our souls means we not only have life, but we can also be aware of our own existence. And since He designed us to be fruitful and multiply, let's pass on that information boldly and with all the love we can muster.
To your eternal security,

Be sure to jump on the one-of-a-kind Rhyme and Reason Bandwagon today, and I'll send you some free rhymes and reasons right away. Music, a book, and lots of good faith, hope, and love stuff.
And share with everyone you know. Don't keep this good stuff all to yourself.
Stay tuned,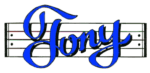 Discover my ebooks on Amazon.com or Smashwords
Subscribe to my Podcast on iTunes – OR Google Play OR Player.fm
Connect with me on LinkedIn
Circle me on Google +
Follow me on Twitter
Watch my videos on YouTube
Find me on Facebook
Or use the social media links below
173 episodes available. A new episode about every 5 days averaging 9 mins duration .