Manage episode 220102386 series 2344775
By
Discovered by Player FM and our community — copyright is owned by the publisher, not Player FM, and audio streamed directly from their servers.
Tony Funderburk - Rhyme and Reason author, singer songwriter, podcaster, youtuber
Crazy mama is so mean. Don't understand her routine
If you live in Florida (or several other states in America), you might be familiar with Bahama Breeze. It's an island-themed restaurant with live island music. They used to have a couple of their restaurants in the Denver metro area, and I became one of their main featured acts. Songs I played included music by Bob Marley, Jimmy Buffett, UB40, and lots more. It was a fun, steady gig. I made friends with the gang who worked there. And they even supported, and asked me to play, my original music. So I put together a CD of songs I could sell from the stage. One of those songs talked about how this one crazy mama is so mean.
[powerpress}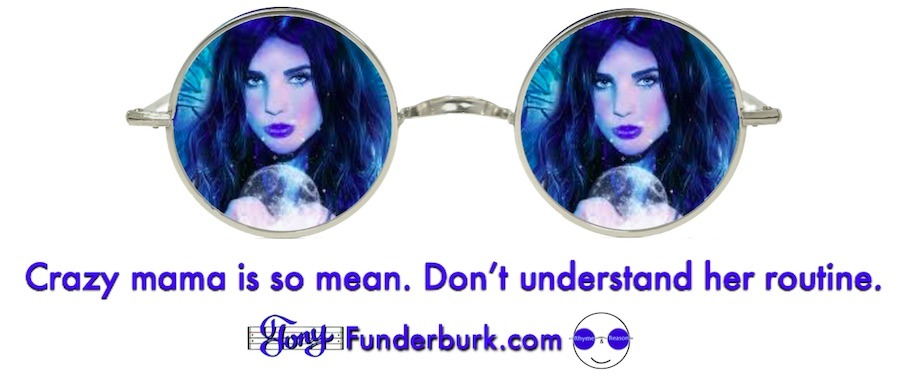 Just to be clear…this crazy mama is so mean but she ain't mama.
Southern slang and euphemisms use terms like "mama" to describe a babe. Like, "Hey Mama, wha's your name?" Or "Hey little mama…what brings you to this lil' corner of the world?" Ok, now that I've cleared that up for you…
I produced a CD of 10 songs, "Underneath That Mountain Moon", which included a cajun inspired little number called "Crazy Mama's So Mean". The CD also had "Train of Thought" – "Mi Amiga" – "I Like Your Style" – "See Ya Later" – a perky instrumental called "Mexigolucky" – and a few more.
The main reason I bring all this up is because of the Crazy Mama song. Just a few days ago, a lady helped me out with a special request I had with a scheduling conflict. I gave her a copy of my "Underneath That Mountain Moon" CD. And she surprised me when she mentioned how much she enjoyed "Crazy Mama's So Mean". If memory serves me (and it almost always does), I don't recall someone else singling out that song.
So, I figured I'd share the song with you and see if you get a kick out of it, too. The lyrics are below. And if you'd like to hear it, tune in to the Rhyme and Reason Podcast. And be sure to let me know if you think that crazy mama is so mean.
That Crazy Mama's So Mean
That crazy mama's so mean…
Don't give me rice with my beans.
I was a fool for those eyes;
Bluer than Mardi Gras skies.
But she's hidin' something I ain't ever seen
That crazy mama's so mean!
Yeah,
That crazy mama's so mean…
Said she don't like New Orleans.
Don't let no bon temps roulle;
She scared the gators away.
Sure, on the outside, she's shiny and clean, but
That crazy mama's so mean!
She don't take no for an answer,
But then again she don't take yes.
What it would take just to please her
I'm sure is anybody's guess.
Yeah,
That crazy mama's so mean…
Don't understand her routine.
Her bark's as bad as her bite;
Sleep one eye open at night.
Goes from bad to worse;
Don't get caught in between cause
That crazy mama's so mean!
She's mean I tell ya.
© 2003 Tony Funderburk
Be sure to jump on the one-of-a-kind Rhyme and Reason Bandwagon today, and I'll send you some free rhymes and reasons right away. Music, a book, and lots of good faith, hope, and love stuff.
And share with everyone you know. Don't keep this good stuff all to yourself.
Stay tuned,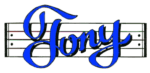 175 episodes available. A new episode about every 6 days averaging 9 mins duration .