Manage episode 236226419 series 2344775
By
Discovered by Player FM and our community — copyright is owned by the publisher, not Player FM, and audio streamed directly from their servers.
Tony Funderburk - Rhyme and Reason author, singer songwriter, podcaster, youtuber
Father's Day 2019
Yeah, it's already Father's Day again, and all of you with dads out there…I hope you let 'em know how much they mean to you. There will come a day when you won't be able to tell them. Both Elgielene and I no longer have fathers around to wish a happy day. And that time passed faster than you can imagine. I'm gonna add some thoughts I shared, a few years ago, about this day. And I'm gonna share my specialized song about the one Father who made sure all the rest of the fathers had lives. But that's only on my Rhyme and Reason show which you can listen to here or have delivered directly to your mobile device.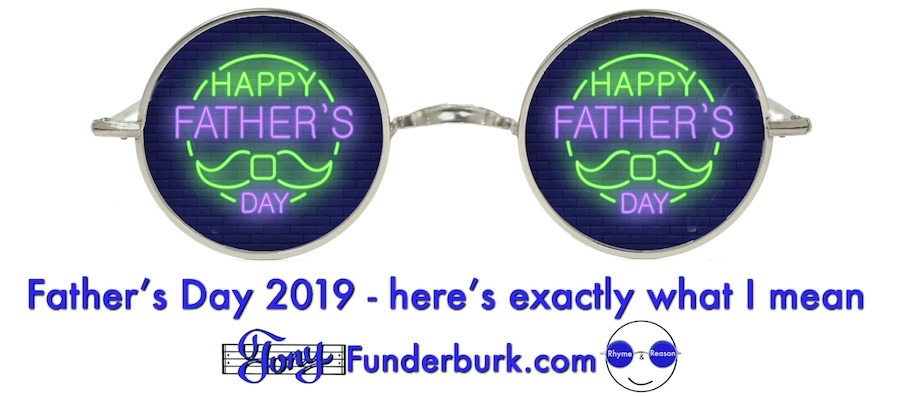 Hey, it's Father's Day 2019…so dads, it'sYOUR day.
But I have a suggestion for you. Don't make it all about you. If your loved ones want to lavish you with love and attention, that's just plain awesome. But there is a risk (for some) in gathering in too much of it…and this makes room for selfishness to take over.
Instead, you might use your special day to present a very special image. An image of someone who knows how to lead…leading with love. Dads have a responsibility to show the rest of the family how to be strong. And strength is best displayed in love.
It IS your day…so make good use of the attention you're getting. Raise the standard high for your kids. Don't make it easy for them to outshine, outgive, or outlove you. A dad's words and deeds can forge strength and courage in young hearts. But a dad's words and deeds can also sting, scorch, and scar young, impressionable hearts.
Remember this…in this world of hurt, pain, distrust, violence, and hate…you should be the beacon on the hill for your kids. You should be their strongest source of faith, hope, and love. And love should be the greatest of these.
It is your day.
You can step up to it.
You can run right through it.
It is your day.
You can drive the highway.
You can want things "my way".
It is your day.
You can make love linger.
You can point your finger.
It is your day.
You can keep or give it.
You can truly live it.
Stay tuned,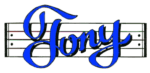 Discover my ebooks on Amazon.com or Smashwords
Subscribe to my Podcast on iTunes – OR Google Play OR Player.fm
Follow me on Twitter
Watch my videos on YouTube
Find me on Facebook
181 episodes available. A new episode about every 6 days averaging 10 mins duration .