Manage episode 231739511 series 2344775
By
Discovered by Player FM and our community — copyright is owned by the publisher, not Player FM, and audio streamed directly from their servers.
Tony Funderburk - Rhyme and Reason author, singer songwriter, podcaster, youtuber
Resurrection Day 2019
This episode of Rhyme and Reason is based on something I wrote back in 2017. And subscribers to the podcast will hear my Resurrection Day song called "The Way". I'm including the lyrics below. In the recording I also acknowledged my buddy, Greg, and his reference to the zombie apocalypse that already happened. Tune in to get the Bible reference he shared to prove his claim.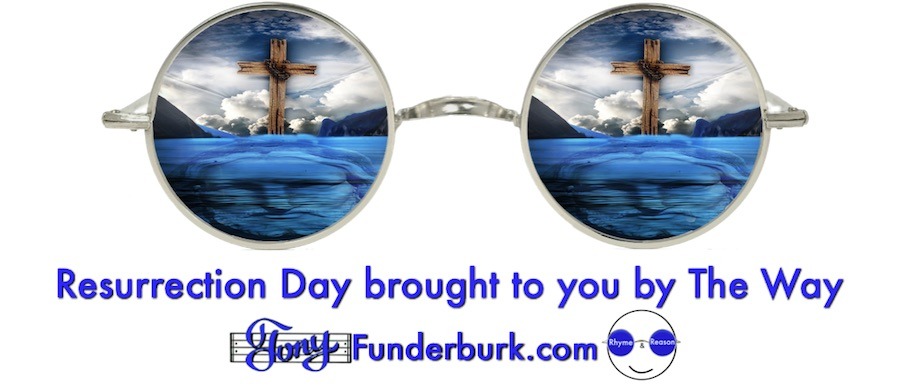 And I sent a shout out to my cousin, Becky, in Oklahoma. Her mom, my aunt, died earlier this month. Becky sent me the nice memorial flyer which looked like quite the Funderburk affair. All the casket bearers were Funderburks, and even the pastor was a Funderburk. I'm telling you…you better watch out when you're around Funderburks, souls could get saved and go to Heaven.
I hope you have a blessed, happy, and healthy Easter and thank you so much for tuning in to my Resurrection Day Rhymes and Reasons.
The Way
And it came to pass one day on a mountain far away
That a soul was taken and a life forsaken
Because someone had to pay
For the heart of all mankind.
There was no untarnished mind.
So one life was spent Who was innocent,
But He left His Word behind…
Forgive them for they know not what they do.
Redeem them and I give My Blood to You.
We can rise up
No matter how much the guilt might weigh.
He said…"I am the Way!"
Now so many years have gone
And we love with blinders on.
How we tolerate is a form of hate.
Where's the Rock He stood upon?
For the Truth is absolute and it's foolish to dispute.
It confounds the wise but it opens eyes,
And it saves the destitute
Chorus
Now don't turn to the left don't turn to the right.
Just run straight to Him with all your might!
inst…chorus to end
© 1996 Tony Funderburk
Stay tuned,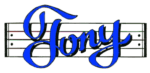 Discover my ebooks on Amazon.com or Smashwords
Subscribe to my Podcast on iTunes – OR Google Play OR Player.fm
Connect with me on LinkedIn
Follow me on Twitter
Watch my videos on YouTube
Find me on Facebook

173 episodes available. A new episode about every 5 days averaging 9 mins duration .