Manage episode 230819136 series 2344775
By
Discovered by Player FM and our community — copyright is owned by the publisher, not Player FM, and audio streamed directly from their servers.
Tony Funderburk - Rhyme and Reason author, singer songwriter, podcaster, youtuber
Did you know the beautiful
rings of Saturn are debris?
You've heard that old expression, "one man's trash is another man's treasure", right? Well, how about one planet's debris is another planet's beautiful scenery? That's exactly what happens when we earthlings gaze at the rings of Saturn through our telescopes. You might say those rings are some delightful dust bunnies. But then you might be embarrassed when people laugh at you for saying that…so maybe you better not. Anyway…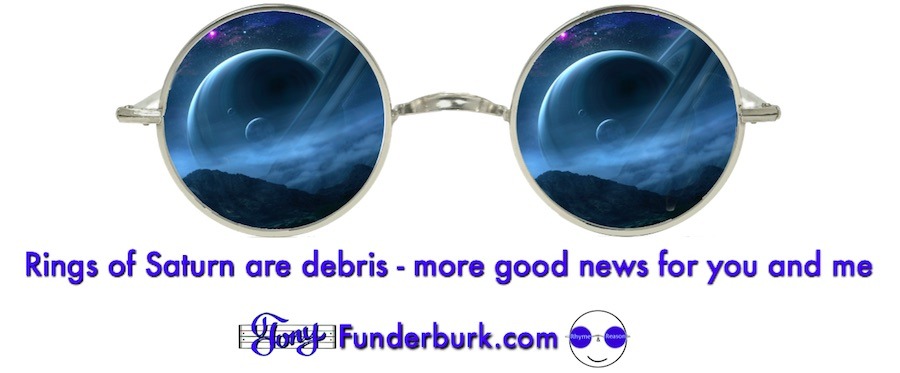 So, how are the dirty rings of Saturn good news for you and me?
Well, those rings actually prove Saturn is a young planet, not an old one like evolutionary scientists would have you believe. They've been saying, for years, those planetary rings around Saturn, Jupiter, Uranus, and Neptune are leftovers. Dust rings left over after those planets evolved from swirling gases and dust.
Silly scientists.
Here's how the rings of Saturn and those other planets actually got there. "They form when a planet's gravity captures material from a passing asteroid or material expelled from a nearby moon—by a volcano, a geyser, tidal effects, or the impact of a comet or meteorite." (from Dr. Walt Brown's book, In The Beginning)
By the way, that debris is called "ring rain", and it can be seen falling to the planet's surface "at a rapid rate" which proves the rings are young. In other words, the ring rain couldn't have been falling at that rate for millions of years, or it would be long gone.
For those of us who love Jesus and trust Him to be the Creator of Heaven, Earth, and you and me, this is more good news. It helps prove the reliability of the Bible. It's more evidence of things not seen.
The stars in the heavens
And planetary rings
Are more sparkling reasons
My hopeful, glad heart sings.
Stay tuned,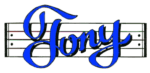 Discover my ebooks on Amazon.com or Smashwords
Subscribe to my Podcast on iTunes – OR Google Play OR Player.fm

173 episodes available. A new episode about every 5 days averaging 9 mins duration .