Manage episode 185105841 series 18768
By
Discovered by Player FM and our community — copyright is owned by the publisher, not Player FM, and audio streamed directly from their servers.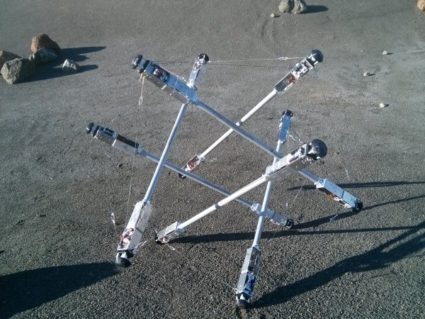 In this episode, Jack Rasiel speaks with Kostas Bekris, who introduces us to tensegrity robotics: a striking robotic design which straddles the boundary between hard and soft robotics. A structure uses tensegrity if it is made of a number of isolated rigid elements which are held in compression by a network of elements that are in tension. Bekris, an Associate Professor of Computer Science, draws from a diverse set of problems to find innovative new ways to control tensegrity robots.
352 episodes available. A new episode about every 14 days .