Manage episode 284082630 series 2610296
By
Crrow777
. Discovered by Player FM and our community — copyright is owned by the publisher, not Player FM, and audio is streamed directly from their servers. Hit the Subscribe button to track updates in Player FM, or paste the feed URL into other podcast apps.
A legend returns with a new website free to all with documents and help for living beings. Affidavits are now being used to protect rights and establish truth and standing. An affidavit is a sworn oath of truth and nearly bullet proof if unrebutted. Once again we go over methods and tools one can use to avoid getting bullied in the modern world. In short, it does not take much to defend one's rights but it is critical to understand how to do it. Above all, always remain in honor and stand morally upright.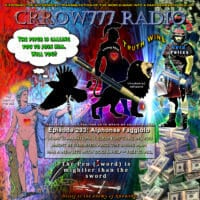 The post 293- An Affidavit is a Sworn Oath of Truth – a Legend Returns (Free) appeared first on Crrow777 Radio.
325 episodes