Manage episode 196058646 series 1778242
By
Discovered by Player FM and our community — copyright is owned by the publisher, not Player FM, and audio streamed directly from their servers.
Big Bowls, Baseball and Brrrrr
Entrees were skipped after the team barely finished the suggested appetizer bowl at the Baseball themed seafood place called El Peladito. Fresh back from Germany and Michigan, Nick is not letting Florian get away with complaining about Mexican winters. Following up on the hopes and fears from the last episode, the good and the bad from the 34c3 is very carefully addressed.
Socialize
Scene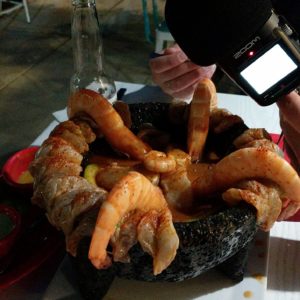 Background
Mark McGwire hits 70 home runs during the 1998 season – The colectivos from Pochutla to Mazunte – Twist to open (YouTube) – @Cheatha – Nick Farr and/or Cheatha – The 34C3 Awareness Team
Chapters
1. El Peladito (00:00:00)
2. Winter in Mexico City (00:14:06)
3. How to get to the beach (00:31:12)
4. Twist to open (00:42:23)
5. 34C3 Post Office (00:44:08)
6. 34C3 and the harrasment debate (00:57:58)
7. Machismo at the museum (01:02:30)
8. The magic of the congress (01:08:40)
9. Respect to the awareness team! (01:32:12)
10. Don't forget to subscribe! (01:43:32)
25 episodes available. A new episode about every 26 days averaging 39 mins duration .