Manage episode 244352634 series 1105654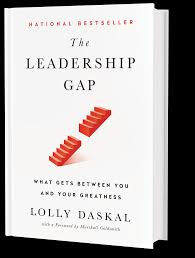 Here is the top 10 list of small things done consistently will lead you on the pathway to greatness. In our last podcast we focused upon the small things you could do personally. Today, our hit list will focus upon what you can do for others.
Share Your Leadership – Give your team opportunities to grow in their careers while gain self-confidence by sharing your leadership duties with them.
Reward Others – When people when they do great work, be sure to recognize and reward that effort. Remember, you get what is rewarded.
Insist On Accountability – When there is an agreement to take on a task, hold people accountable for their commitments. Without it, you risk the possibility of the task not getting accomplished at all.
Coach Others – The difference between a good leader and great leader is the ability to teach and coach others. If greatness is the goal, be the kind of leader that sets the pace for your teaching, coaching, and teachable points of view.
Encourage Belief – We all know what it feels like when you have lost confidence in yourself. Be the kind of leader that empowers others through encouragement and genuine care for others success.
Do Not Judge – Before you assume, learn the facts. Before you judge, understand. Before you speak, think!Leverage Past Experiences – The best leaders consciously think about their experiences and rethink what they know and what they need to learn. The greatest leaders teach from their experiences while telling compelling stories that help other people in their decision making skills.
Write Thank You Notes – Letting people know how much you appreciate them and the work they are doing will leave a legacy of goodwill behind that effort.
Give Credit Where It Is Due – Regardless of your title, it is vitally important for workplace morale for you to acknowledge proficiency, hard work, and initiative. Thanking them privately is not always enough. Write a letter for their personnel file or give public recognition in front of others will help demonstrate their efforts have not gone unnoticed.Help Make Dreams Come True – The leadership adage is true – Help others achieve their dreams and they will help you achieve your dreams.
LINKS
Shepherds Advantage Leadership Podcast is now on iTunes – SUBSCRIBE
Shepherds Advantage Leadership Podcast is now on Stitcher – SUBSCRIBE
FREE GIFT – "The Black Line Paradigm" – Click on the icon at the bottom of the page
Executive Coaching Service– Private message me for details on this customizable service
Q&A – Contact me at ShepherdsAdvantage@gmail.com
Music: "Gratitude Mood" by David Arivett. You can learn more about his music by clicking on his name. THANKS DAVID!
231 episodes