Manage episode 125665902 series 8536
By
Discovered by Player FM and our community — copyright is owned by the publisher, not Player FM, and audio streamed directly from their servers.

North Dakotan songsmith Josh Harty brings his UK and Ireland tour to Liverpool next Friday
On Friday 22nd April 2016 Liverpool Acoustic welcome back to the View Two Gallery acclaimed American singer-songwriter Josh Harty as part of his UK and Ireland tour. Harty is appearing at the Mathew Street venue following the release of his new album Holding On, described as 'an album of soul touching songs… a profound mix of complete storytelling and accomplished musicianship ' [Folkwords] and 'a consistently solid slice of American folk-country' [The Daily Telegraph].
Josh is supported on the night by popular, award-winning Americana band The Good Intentions and local 18 year old singer Sam Cooke.
---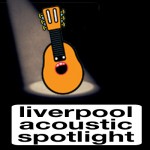 Liverpool Acoustic Spotlight 146
To play click the player above or right click Spotlight 146 to download for free.
If you're an acoustic musician from the Greater Merseyside area, or from further afield but play on the Liverpool scene, then feel free to send us your music for future shows. We can't promise we'll be able to play everything that's sent to us, but we will listen to every track. Find out all about the show, how to submit your music, and the Terms of Use, at liverpoolacoustic.co.uk/spotlight/about
1. Josh Harty – English Rain
joshharty.com
Taken from the new album Holding On available from Josh's website
2. The Good Intentions – I Lay Me Down
thegoodintentions.co.uk
Taken from forthcoming new album being released Autumn 2016
3. Sam Cooke – Familiar Air (demo)
facebook.com/samcookeuk
BONUS TRACKS
4. Only Child – Accidental Englishman
onlychildmusicuk.wordpress.com
Taken from the forthcoming new album The Whale Found Its Way To The Shore
The album is being launched on Friday 6th May at the Music Room (Liverpool Phil) with support from Dominic Dunn and Vanessa Murray. Full details plus ticket link can be found at liverpoolacoustic.co.uk/events
5. Gary Edward Jones – Bang Bang
garyedwardjones.com
The single is being launched on Thursday 28th April 2016 at Constellations, with support from Eleanor Nelly and a DJ set from Da Moon Project.
6. Sam Cartwright Johnson – About A Friend
samcartwrightjohnson.officialstore.co.uk
7. Josh Harty – Ballad For A Friend
joshharty.com
Taken from the new album Holding On available from Josh's website
Theme: King of the Faeries by Andrew Ellis from his CD Midnight On The Water
---
ARTIST INFORMATION
Josh Harty is a messenger. A North Dakota songsmith. A third generation musician, son of a small town police chief and preacher, he often muses that growing up he figured he'd end up going to jail or going to hell.Between the ages of five and eleven he sang gospel and country with his father at just about every Lutheran Church, Eagles Club and Senior Center in the Midwest. By age twelve Harty had made two records (cassettes) with his dad; achieving sales of 10,000 copies.His second solo project, 2008's A Long List of Lies debuted at number eight on the Euro Americana chart. Produced, recorded and mastered in Madison, Wisconsin's legendary Smart Studios, the album captures Harty's clean guitar attack and a finger style that glistens with a razor's edge.
In 2011 Harty released Nowhere, which was recorded at Base Camp Studios in Bozeman, Montana by acclaimed performer, producer and engineer Chris Cunningham (Storyhill).
2014 saw the release of two duo albums Harty recorded between 2012 and 2013. 12 August with fellow Americana artist John Statz and The Attic Session with long time collaborator Blake Thomas.
Over the last five years Harty has toured tirelessly in 41 States and countries across Europe and the United Kingdom. He demoed songs for his new album with George Lukas in Brno, Czech Republic (released as a download via NoiseTrade as The Brno Sessions), in New York City, and in Gleisdorf, Austria with Chuck LeMonds.
His new album, Holding On, was recorded at DNA Music Labs in Madison, WI and was produced by Blake Thomas and Mark Whitcomb. The album features songs written on the road over the last two and a half years performed by a full band.
Having the base tracks performed live in the studio, the album captures the feel and energy of a true Americana band.
Josh Harty's unique blend of American music has become a must-hear for those who keep the tradition of country, blues and folk close to their hearts. The touring bug has never left him as he continuously travels across Europe and North America. More than just moving along, he's spending plenty of time in the communities along the way, from Brooklyn to Haarlem, from London to Portland. Harty is always looking for that balance between the rolling road and the people who inspire him, trading stories around kitchen tables and theatre stages. His live shows prove that good storytelling combined with journeyman musicianship is as American as music gets.
---
THE GOOD INTENTIONS
thegoodintentions.co.uk
Formed in 2005, The Good Intentions (R Peter Davies, Gabrielle Monk, Francesco Roskell) won Best Americana Band at the British Country Music Awards in 2011. Their album Travelling Companion won plaudits across the UK and around the world, Nashville Radio declaring it to be 'the real deal'.
The Good Intentions recorded Travelling Companion and upcoming new album partly in California with renowned musician and producer Rick Shea. The new album, dedicated to the memory of Francesco 'Frank' Roskell who sadly passed away at the end of 2015, is due for release in September.
---
SAM COOKE
facebook.com/samcookeuk
Sam Cooke is an 18 year old singer-songwriter from Liverpool. Having only started gigging a little over a year ago, he has already established himself as one to watch on the Liverpool scene. Channeling the spirits of the likes of Nick Drake and John Martyn but adding a fresh. modern approach makes him someone to look out for in future. Watch this space…
---
.
If you get the chance, please support your local artists by joining their mailing lists, liking their facebook pages, following them on twitter, leaving them comments, going to their gigs, and buying their music direct from them where possible. The Liverpool Acoustic Spotlight is produced and presented by Graham Holland and Stuart Todd on behalf of the Liverpool Acoustic website, and is a proud member of the Association of Music Podcasting. The theme music alternates between King of the Faeries by Andrew Ellis from his CD Midnight On The Water, and Solid Ground by Neil Campbell.
>>>
Preview: Liverpool Acoustic Live – Friday 22nd April 2016
The post Preview: Liverpool Acoustic Live – Friday 22nd April 2016 appeared first on Liverpool Acoustic.
46 episodes available. A new episode about every 39 days averaging 0 mins duration .