Manage episode 172833302 series 8536
By
Discovered by Player FM and our community — copyright is owned by the publisher, not Player FM, and audio streamed directly from their servers.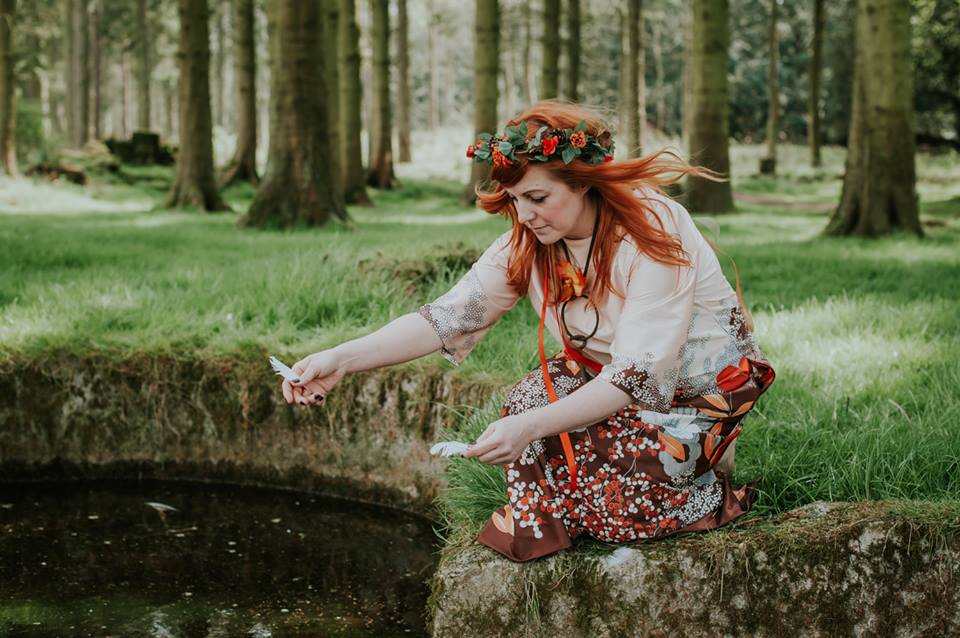 Celebrate Liverpool Acoustic Live's 8th birthday with the enchanting Elfin Bow this Friday
Liverpool Acoustic Live celebrates its 8th birthday this coming Friday 24th February 2017 with the enchanting Elfin Bow headlining at the monthly showcase event at the View Two Gallery. Described as "fairytale music for grownups" (Buz magazine) Elfin Bow's brand of etherial folk has been delighting audiences across the UK over the past twelve months, and this show is an ideal opportunity to see her playing in an intimate venue ahead of the album launch show with her full band in March.
Support on the night is provided by Manchester based singer-songwriter Ben Williams who moulds the classic songwriting sound of Paul Simon with the laid back nature of Jack Johnson. Like Elfin Bow, Ben is a difficult artist to pigeonhole and is all the better for it.
Opening the evening is Ed Jones, who won the Liverpool Acoustic Songwriting Challenge in November 2016 with his song Love Is Blind. Singer-songwriter, author and journalist, Ed was born and brought up in Geneva before being exported to Lancashire, making for a heady mixture of northern cynicism and Swiss timing!
Liverpool Acoustic Live's anniversary shows are always special nights with fantastic music, and this year is set to be no exception. So come along and support live, original music at its very best.
---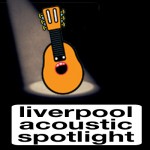 Liverpool Acoustic Spotlight 153
To play click the player above or right click Spotlight 153 to download for free.
If you're an acoustic musician from the Greater Merseyside area, or from further afield but play on the Liverpool scene, then feel free to send us your music for future shows. We can't promise we'll be able to play everything that's sent to us, but we will listen to every track. Find out all about the show, how to submit your music, and the Terms of Use, at liverpoolacoustic.co.uk/spotlight/about
1. Elfin Bow – The Wisdom
elfinbow.com
Debut album released 10th March
Buy tickets to the album 18th March album launch here.
2. Ben Williams – Bob Dylan
benpwilliams.com
Buy Ben's album Put It On Ice [iTunes] [Bandcamp]
3. Ed Jones – Love Is Blind
facebook.com/genevajonesmusic
Listen to Ed's music on SoundCloud
BONUS TRACKS
4. Acadian Driftwood – House of Cards
acadiandriftwood.co.uk
Buy the debut EP Working Title [iTunes]
5. David Neville King – Blue Cagoule
facebook.com/pg/davidnevilleking
6. Elfin Bow – Prairie Madness
elfinbow.com
Theme: King of the Faeries by Andrew Ellis from his CD Midnight On The Water
---
ARTIST INFORMATION

If music is a journey of discovery to be savoured and enjoyed, then Elfin Bow is carving out her own exciting and unique path and loving every moment. With imagery that blends her twin passions of music and art, her songs and stage presence and exude colour, charisma and a gentle charm. She loves to pen her own unique songs as well as collecting jewels from the musical history books to reinterpret in her own way, playing guitar, mandolin, violin and piano.
A multi instrumentalist and singer-songwriter, Elfin grew up in a strict Baptist family and was not allowed to listen to contemporary music. Early influences were 1970's Sunday school songs and the family folk group, The Beukemas, singing three part harmonies with her sisters and improvising violin harmonies with the church band. With her classical training on the piano, it was the romantic Aria's by Sterndale Bennet and the well-known themes of Mozart, Chopin and Sibelius that gave her a grounding in subtle emotion and poignant melodies. Her musical horizons widened further as she discovered Tori Amos, Bjork and PJ Harvey, artists whose rebellious spirit touched a nerve and empowered Elfin Bow to develop her lyrics, individual song writing style and artistic direction.
At Art school, she developed a respect for the writings of Allan Kaprow and the 'happenings' of the 1960's, where art began to imitate life. Boundaries were blurred between art, music and performance and Elfin began to use multi-disciplinary methods to express her ideas. More recently, it was the writings of Elle Luna, Brene Brown and Tara Mohr that helped to 'free' Elfin from the clutches of secondary teaching and to confidently launch her career as a full time artist and musician.
Energetic and driven, Elfin Bow has always embraced new challenges, whether it is song writing with primary schools, running folk clubs (The Cornmarket and Bow's Folk) or collaborating with videographer, Brian Roberts, on her video for her first single, The Wisdom. From the formation of various groups and musical initiatives such as the Dawn Chorus Collective (improvised music workshops for women and young people), the folk-rock duo Nighthowl, the gentler, yet no less heartfelt, Kearney and Williams and folk collaboration, Grace and Danger, she has also worked with her husband, musician and producer, Gary Edward Jones, both as backing singer, manger and artistic director. She provided vocal harmonies for his debut album, 'The Cabinet Maker,' and regularly performs with him up and down the country.
She has supported Robin and Bina Williamson, the Sam Kelly Trio, Harp and a Monkey, James Findlay, Tom Kitching and Mississippi artist, Bonwynne Brent. She has performed live sets and interviews on various local radio and TV stations including BBC Radio Merseyside, Halton Community Radio, Wirral Radio, Bay TV and That's Manchester TV and has had regular airplay on Fab Radio International, Eden FM Radio and BBC Radio Shropshire. This summer she was selected to play the main stage at Folk on the Dock, hosted by Janice Long and her video for The Narrowboat Sessions reached in excess of 24K views in one month. Her song, The Wisdom, has been selected for the 2017 Fatea Spring Showcase Session, 'Thawing.'
After a successful crowdfunding campaign, Elfin Bow has just completed her self-titled and self-produced debut album, which features fiddle by Tom Kitching and banjo by Jamie Francis. Also appearing are Oscar South on bass and digital performance technology, traditional Sakha vocalisations of nature sounds by Saydyko Fedorova, vocal harmonies by her sister Victoria Wasley and Muireann McDermott Long and percussion by Daniel J. Logan. Her collection of twelve original songs were recorded at Hound Dog Studios, Liverpool, by Allan Crookes, mixed and mastered by Gary Lloyd and produced by herself and Gary Edward Jones. The album will be released on March 10th 2017 with a spectacular album launch at the Epstein Theatre, Liverpool, on the 18th March and UK tour.
Elfin Bow has been described as a 'juggernaut' of passion, energy and drive – an essential quality for any independent musician – and whilst her presence may be gentle, she doesn't plan to launch her music on the world with anything other than a loud, and very artistic, roar.
"An album that gets the mind thinking, the body moving and the spirit soaring." Neil King, Fatea Magazine
---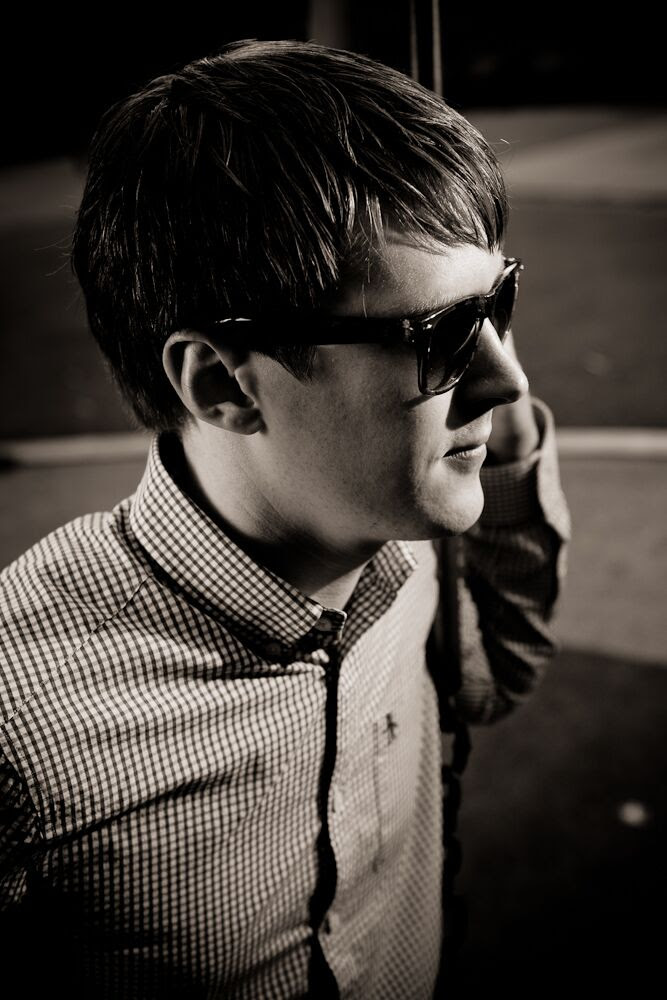 A Manchester based singer-songwriter who moulds the classic song-writing sound of Paul Simon with the laid back nature of Jack Johnson, Ben Williams is a difficult artist to pigeonhole and is all the better for it. His second album 'Put It On Ice' is due for release in February 2017. Completely self-penned and featuring a selection of the finest musicians in Manchester, Williams has delivered a gem of an album. Often quirky, sometimes funny, and occasionally more reflective, the songs demonstrate a fantastic range of approaches and ideas.
Thanks to a busy touring and busking schedule around the UK and Europe, Ben's song-writing and singing have matured since his debut album, which was described by R2 magazine as 'guaranteed to bring a smile to your face', and by Janice Long as 'so beautiful'. The single 'Hold Your Fire' was played on the Dermot O Leary show on BBC Radio 2, and 'I Can Do That' received heavy airplay form BBC Introducing in Manchester. BBC Radio 2 also played Ben's Christmas song 'Too Cold For Snow' on Christmas Day.
Having started as a busker, Ben Williams' rise to prominence in the music industry has been truly impressive. Grammy award winning producer Ken Nelson (Coldplay, Paulo Nutini), who knows a great musician when he sees one, describes him as "an excellent guitarist and great to have around on a recording session", while drummer and producer Steve White (Paul Weller, Style Council, Oasis) called him "great guitarist and top musician". These are professionals who gained a position in the industry by being able to identify talent, and they see it in Ben Williams.
And finally, if you were in any doubt as to how passionate Williams is about his songwriting, he also runs his own blog about songwriting –songwriterstalkaboutsongwriting.com. Having interviewed people like Dan Wilson (co-writer of Adele's 'Someone Like You'), Ron Sexsmith, Chris Difford, Frank Turner and more, this is one songwriter who is keen to keep honing and learning his craft.
---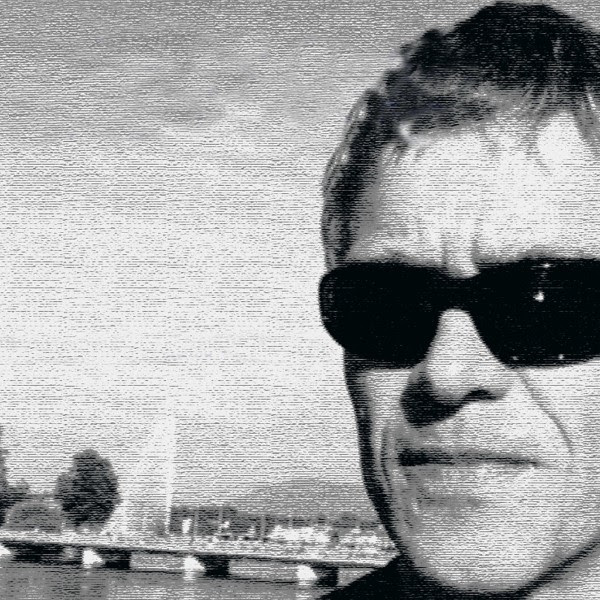 Singer-songwriter, author and journalist, born and brought up in Geneva…before being exported to Lancashire, making for a heady mixture of northern cynicism and Swiss timing. As deeply influenced musically by Liverpool as Manchester, Lennon and Morrissey is the ultimate writing credit in his book; he sings sad songs with a smile and never takes himself too seriously.
Once upon a time there was a band called The Tansads, and he was a willing sacrificial lamb to the the rock 'n roll devil…This Is Pop (Canongate) is his tale of those happy days; well, happy-ish…
The Strat and the AC30 have long been traded in and now it's just Ed, an acoustic guitar and some songs from the heart about life, love, death, dreams, memories…and a shoe box. If Buddy Holly and Bob Dylan could do it with five chords and a decent melody, to try anything else would be foolish. If they find a sympathetic ear in which to land – just one will suffice – then their existence will be vindicated.
---
.
If you get the chance, please support your local artists by joining their mailing lists, liking their facebook pages, following them on twitter, leaving them comments, going to their gigs, and buying their music direct from them where possible. The Liverpool Acoustic Spotlight is produced and presented by Graham Holland on behalf of the Liverpool Acoustic website, and is a proud member of the Association of Music Podcasting. The theme music is King of the Faeries by Andrew Ellis from his CD Midnight On The Water.
>>>
Preview: Liverpool Acoustic Live's 8th birthday – Friday 24th February 2017
The post Preview: Liverpool Acoustic Live's 8th birthday – Friday 24th February 2017 appeared first on Liverpool Acoustic.
46 episodes available. A new episode about every 39 days averaging 0 mins duration .