Manage episode 247761465 series 30170
By
Aaron & Eric
. Discovered by Player FM and our community — copyright is owned by the publisher, not Player FM, and audio is streamed directly from their servers. Hit the Subscribe button to track updates in Player FM, or paste the feed URL into other podcast apps.
Aaron Gallo and Eric Berry are back with the 2019 edition of the SFEP Holiday Gift Guide.
We will recap several "Would You Buy It" products we mentioned throughout the year and talk about several others we think you may enjoy.
https://docs.google.com/document/d/1it9tzs-aVCXSyD5SXbkiJUJunqotxEzwriL7HYBH_go/edit?usp=sharing
Get your wrapping paper ready and join us as we escape into the Star Trek Universe!
kofiwidget2.init('Support the FERN', '#46b798', 'U7U36I7E');kofiwidget2.draw();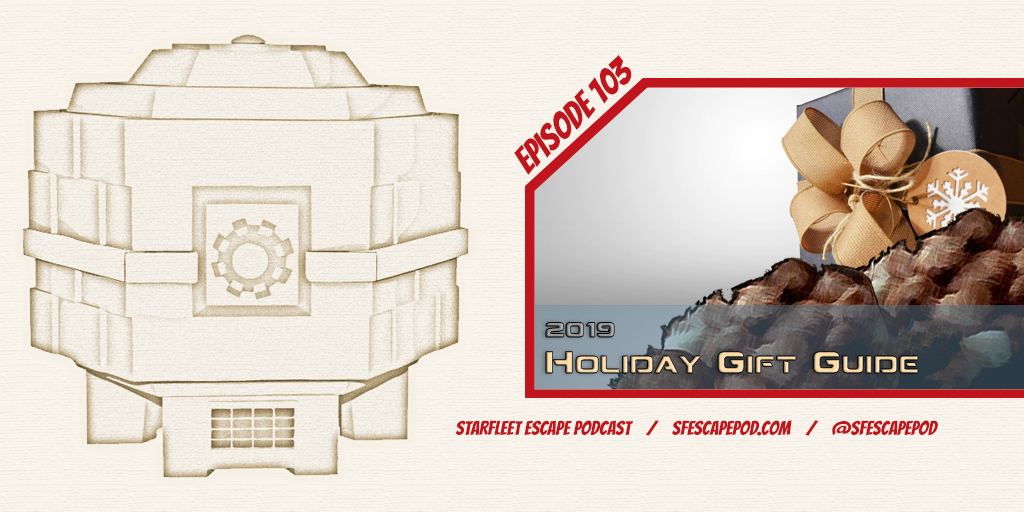 For more great shows and podcasts, check out http://foureyedradio.com
Support the Four Eyed Radio Network by checking out our sponsors! RevengeLover, for illustration and design that fit YOUR personality! For samples and inquiries, go to http://revengelover.com
Find all the amazing shows from Four Eyed Radio on Podcoin! The Podcast app that pays! Get it free on Android and Apple! http://www.podcoin.com
87 episodes