Manage episode 218625568 series 122703
By
The Bayesian Conspiracy
. Discovered by Player FM and our community — copyright is owned by the publisher, not Player FM, and audio is streamed directly from their servers. Hit the Subscribe button to track updates in Player FM, or paste the feed URL into other podcast apps.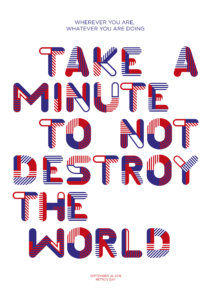 An awesome anonymous listener made this and sent it in after the episode aired! Thanks, awesome mystery person!
Alas, we had some technical difficulties in this episode too and we lost some small chunks of audio. I cropped it as best I could, but there's some little bits where you can tell the audio skips a bit.
Today's main topic/recommended reading: Memetic Tribes and War Culture
Petrov Day (There's an XKCD for everything!) and original LessWrong post and the botched celebration that ended in simulated nuclear annihilation
Wiki page on lean development in case anyone else gets off on efficiency
Sam Harris episode with Chistian (not Christopher) Picciolini, the reformed neo nazi
The Intellectual Dark Web, complete with aesthetically pleasing/cringeworthy pictures
The 'This American Life' episode with Laci Green
The Adversarial Collaboration outline post on Slate Star Codex
All of the original LessWrong articles, presented in the messy order that Bayes intended
If you want to read ahead for next week, check out The Martial Art of Rationality ,Why Truth? And……What's a Bias Again?
Soma, a play through by Marshall Dyer
Big thanks to David for our intro music! Check out his music and VFX here!
We'd like to thank creators of our new outro music from the Sumerki Project! Check out their stuff here!
98 episodes