Manage episode 229566199 series 1757223
By
Discovered by Player FM and our community — copyright is owned by the publisher, not Player FM, and audio streamed directly from their servers.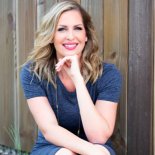 Dr. Becky Campbell shares how overall health influences thyroid function.Dr. Becky Campbell learned firsthand how important it is to heal the thyroid. Diagnosed with a hypothyroidism, she sought treatment from a functional medicine doctor as an alternative to medication.
Dr. Campbell reminds that most immune disorders generate in the gut. The adrenals are close to the thyroid, affecting its health. Viruses also influence overall health. A holistic approach to thyroid issues is imperative for healing.
Take steps to improve thyroid health. Stress reduction improves wellness. Make sure your diet supports gut health.
Listen as Dr. Campbell joins Dr. Taz to give tips on how to aid thyroid health.
130 episodes available. A new episode about every 7 days averaging 11 mins duration .