Manage episode 227166621 series 1757223
By
Discovered by Player FM and our community — copyright is owned by the publisher, not Player FM, and audio streamed directly from their servers.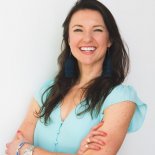 Stress, a lack of sleep and poor food choices can seriously affect your gut health and digestion. Registered Dietitian Isabel Smith explains how your body breaks down food.Many Americans have adopted a behavior of stress, forcing their bodies to constantly function in fight-or-flight mode. This stress cause immune system issues, period disruptions, sleep issues and keeps them from being able to properly digest food.
Food is metabolized differently when you're stressed than when you're relaxed. Quickly scarfing down a meal without looking at your food can cause a variety of digestion and gut issues.
Isabel Smith, a Registered Dietitian, offers advice on how to become more aware of your stress levels and develop self-care practices like journaling or exercising to improve your gut health. She also shares the top foods that keep your gut functioning as it should.
Listen as Smith joins Dr. Taz to discuss how stress affects your gut and digestion.
130 episodes available. A new episode about every 7 days averaging 11 mins duration .