Manage episode 232877655 series 1757223
By
Discovered by Player FM and our community — copyright is owned by the publisher, not Player FM, and audio streamed directly from their servers.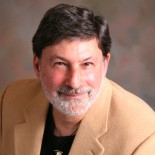 Learn how mold toxicity can affect a woman's health and hormones.Between global warming, the development of new chemicals, and advances in building construction, mold toxicity is becoming a prevalent issue in society. Many physicians are just now starting to realize the extent of the issue.
Beyond mold allergies, mold toxicity affects roughly 25% of the population. The symptoms are so varied that mold toxicity can be difficult to detect and identify.
Dr. Neil Nathan, an expert in the field, breaks down some of the specific symptoms like icepick pain and chemical sensitivity, the process for diagnosing mold toxicity, and treatment options for patients.
Listen as Dr. Nathan joins Dr. Taz to discuss how mold toxicity affects women's health.
141 episodes available. A new episode about every 6 days .