Manage episode 214469010 series 1757223
By
Discovered by Player FM and our community — copyright is owned by the publisher, not Player FM, and audio streamed directly from their servers.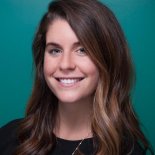 Dr. Merci Ortenzi Treaster uses physical therapy to improve women's pelvic health.Dr. Merci Ortenzi Treaster has a lifetime of women's health education. Joining her mother when treating women's issues, Dr. Treaster discovered that the physical therapy aspect of women's health was lacking.
Many conditions automatically mandate physical therapy after trauma or surgery. Childbirth, however, isn't typically considered a condition that would require rehabilitation. The stretched and torn muscles deserve treatment.
Weakened pelvic floor muscles can be aided by proper breathing. The pelvic floor should relax on the inhale and contract on the exhale.
Dr. Treaster also recommends posture correction. Focus on achieving a neutral pelvis in daily activities.
Listen as Dr. Treaster joins Dr. Taz to discuss pelvic health physical therapy.
130 episodes available. A new episode about every 7 days averaging 11 mins duration .