Manage episode 242703831 series 1827084
By
RVFTA Podcast Network
. Discovered by Player FM and our community — copyright is owned by the publisher, not Player FM, and audio is streamed directly from their servers. Hit the Subscribe button to track updates in Player FM, or paste the feed URL into other podcast apps.
Buying an RV is very different from shopping for a new car or truck. While there may be some similarities, there are many more differences. The learning curve can be steep for first time RV buyers, so here's what you need to know before you dive in.
Let's start with the most important difference between buying an RV and buying a car. Chances are you have dozens of car dealerships, representing every major brand, within a short drive from your house. That's not the case with RV dealerships. They can be spread out far and wide. Plus, most dealerships are only going to carry a handful of brands. So while you may have a local RV dealership nearby, you may need to drive a few hours to find the RV of your choice. Another option is buying at an RV show. Whether you buy at a local dealer, a non-local dealer, or an RV show, there are important things to know about each option.
Please Note: buying from a reputable dealer with a great reputation is probably the most important recommendation we can make. You are buying a house on wheels and having a relationship with a fantastic dealer will help you keep your RV in tip top condition. Take a listen to our episode with RV dealer Dale Tea to find out more about the dealer role in buying an RV. And check out this article to learn more about what you should look for in a dealer.
Buying an RV from a Local Dealer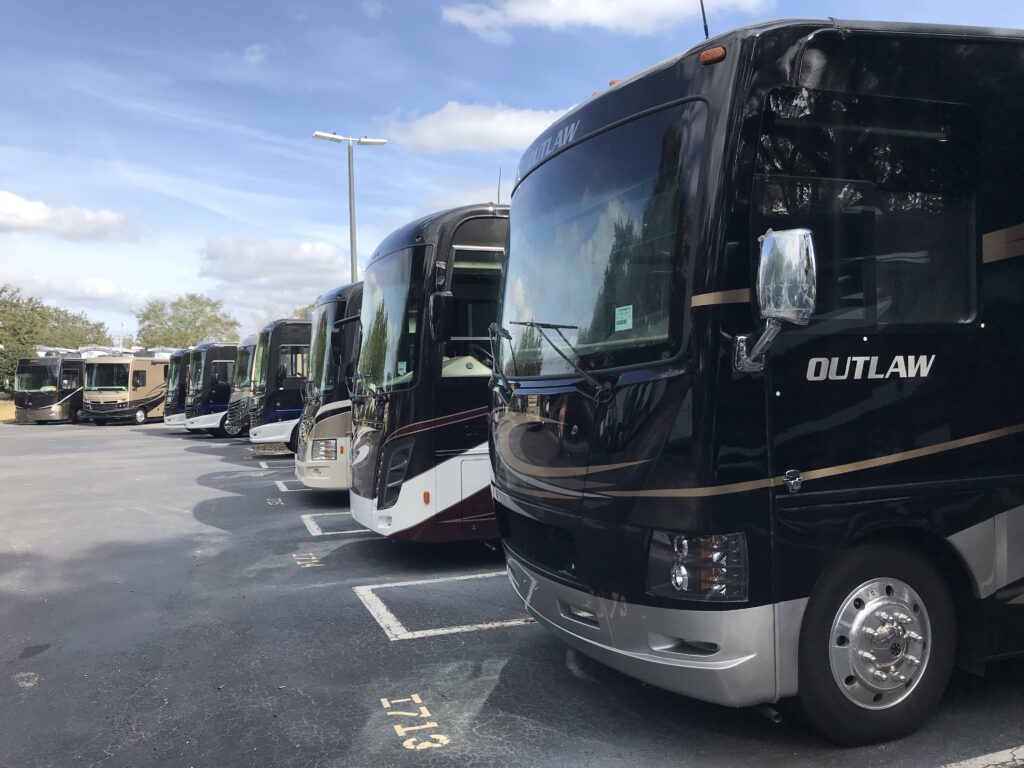 Purchasing local is very convenient for shopping.

Shopping at a local dealer saves you precious drive time and if they have your dream RV, may just be the ideal situation.

Purchasing local is very convenient for warranty service after the sale.

Every RV needs to go in for either warranty service or basic maintenance at some point, and when the dealer is close to home a trip into the shop can be very convenient–or at least not too inconvenient!

Unfortunately a local dealer may not have your dream RV, or a preferred brand.

Very few dealers carry every, or even most, RV brands. So if there is a certain dream RV that tickles your fancy you may need to expand your search geographically to find it.
Buying an RV From A Non-Local Dealer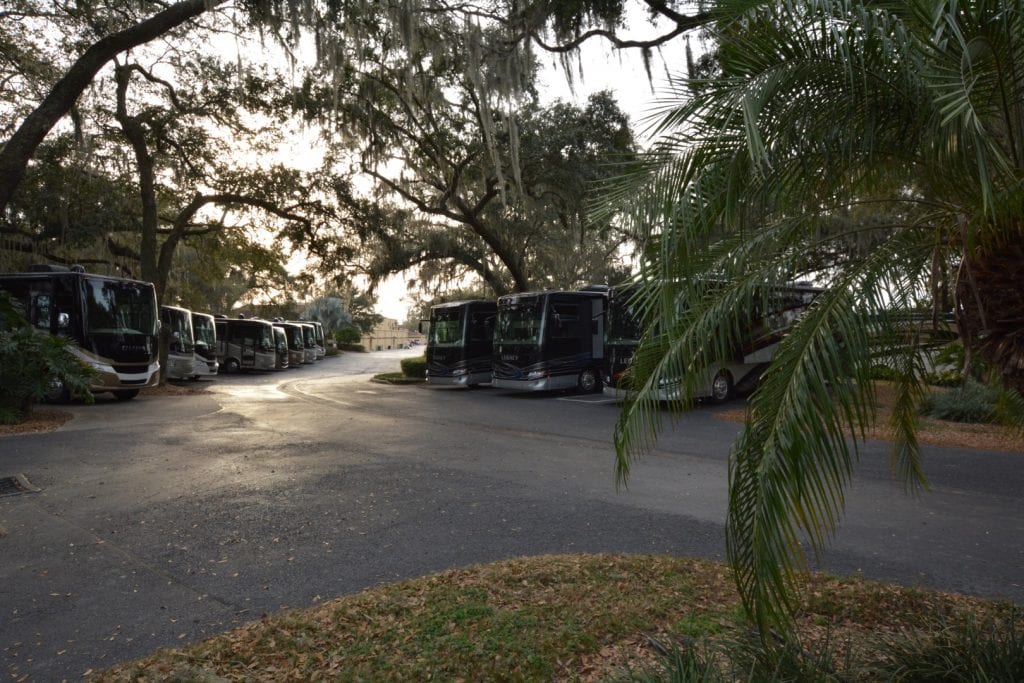 Purchasing from a non local dealer greatly expands your RV brand options.

If your local dealer doesn't carry your favorite brand don't despair, just get ready to drive further to find it.

Expanding the reach of your search may also increase your bargaining power.

The more dealers you look at geographically, the more bargaining power you have when it comes to negotiating a purchase price.

This may not be convenient for warranty work or maintenance after the sale. This might be our most important tip–so listen up! If you do end up buying your dream RV far from home, are you prepared to drive it back for warranty work and maintenance? We strongly recommend that you call around to your local dealers to see if they will do warranty service on an RV purchased at another dealership. Having a game plan for this type of situation will save you a lot of irritation in the long run.
Buying an RV at an RV Show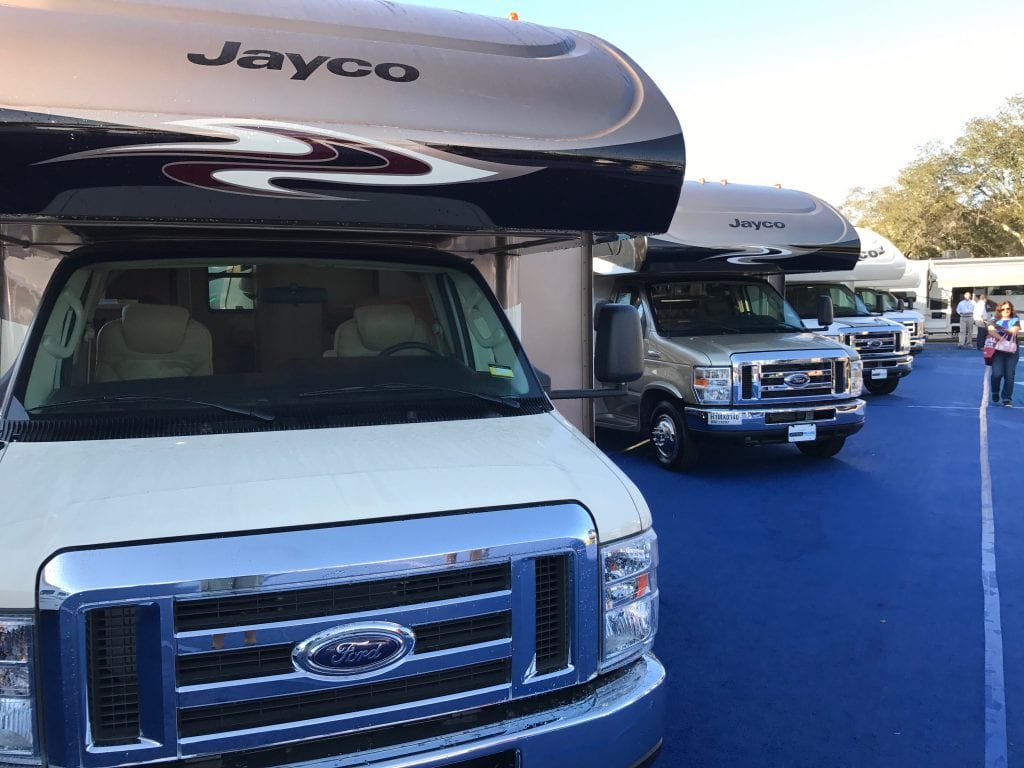 RV Shows have a carnival like atmosphere making for a fun shopping experience.

We love going to RV shows because they are a complete hoot! RV owners are a tribe of happy and adventurous folks–when we go to shows we feel like we are among our people and you will too!

Free educational seminars prepare you for RV ownership.

Many RV shows have free seminars about maintenance, RV travel, and RV culture. As a potential newbie RV owner there is so much to learn, and you can learn a whole lot of it by attending a good seminar.

Many brands and floor plans to explore all in one place.

While a good local dealership may carry three or four brands and dozens of floor plans, a good RV show will give you a chance to look at dozens of brands and hundreds of floor plans. A massive national RV show will enable you to look at the vast majority of RV's in production. Bring good shoes!

RV Show pricing is very good because many dealers are competing in one place.

If you are not a big fan of heavy negotiating, but you still want a great price, an RV show may hit the sweet spot for you. RV show prices really do tend to be very competitive–dealers are competing with each other and they are motivated to move a lot of inventory in one day.

But you don't get to drive the rig home that day. You will need to pick up your RV at the dealership even if you buy it at a show. They will want to prepare the rig for you, and give you a walk through to teach you all of the RV's systems and operating procedures (more on that in Part 4 of this RV Shopping Series!).
Buying a Used RV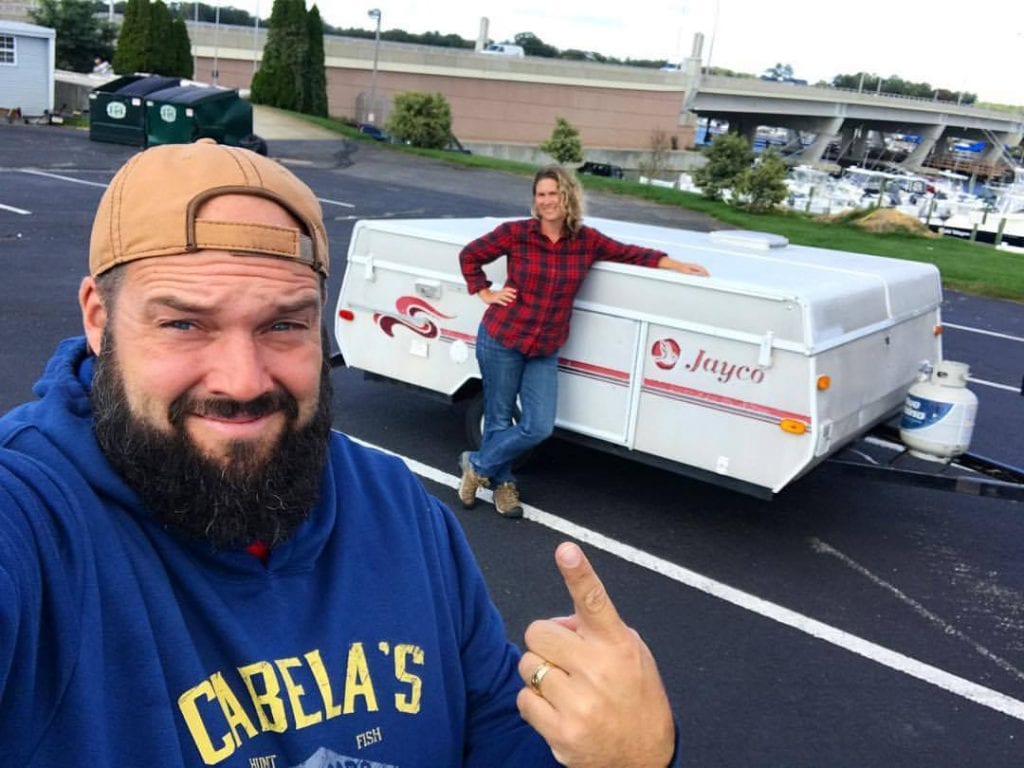 A used RV can save you a ton of money. Just like cars, RVs depreciate the second you drive them off the dealer lot.
Buying a used RV from a dealer offers you a chance to save some money while having more security. Reputable dealers will have inspected a used RV. They'll also give you a full walk through upon purchase. Oh, and you can finance a used RV through the dealership.
Online used RV sales can be like the Wild West. Unlike preowned cars, it's much more difficult to get a good handle on the actual value of a used RV. Private sales are often inflated because people owe more than the RV is worth and they are trying to recoup the value of a loan. Don't get sucked in to paying for their mistake.
Consider paying for a certified RV inspector if buying from an individual. The cost will be worth its weight in gold if the inspector finds evidence of water damage. They'll also be able to help you determine the cost of any needed repairs like roof sealing or tire replacement.
If you are going to pick up an RV for the first time, make sure to check out Part 4 of our RV Shopping Series! We will give you a detailed list of items and systems to check while your dealer is giving you the walk through, so that you can be fully prepared to bring your RV home and start enjoying it!
See you at the campground,
Stephanie + Jeremy
The post Tips for Buying an RV: RV Shopping Series, Part 3 appeared first on RV Family Travel Atlas.
442 episodes