Manage episode 231532759 series 1822968
By
Discovered by Player FM and our community — copyright is owned by the publisher, not Player FM, and audio streamed directly from their servers.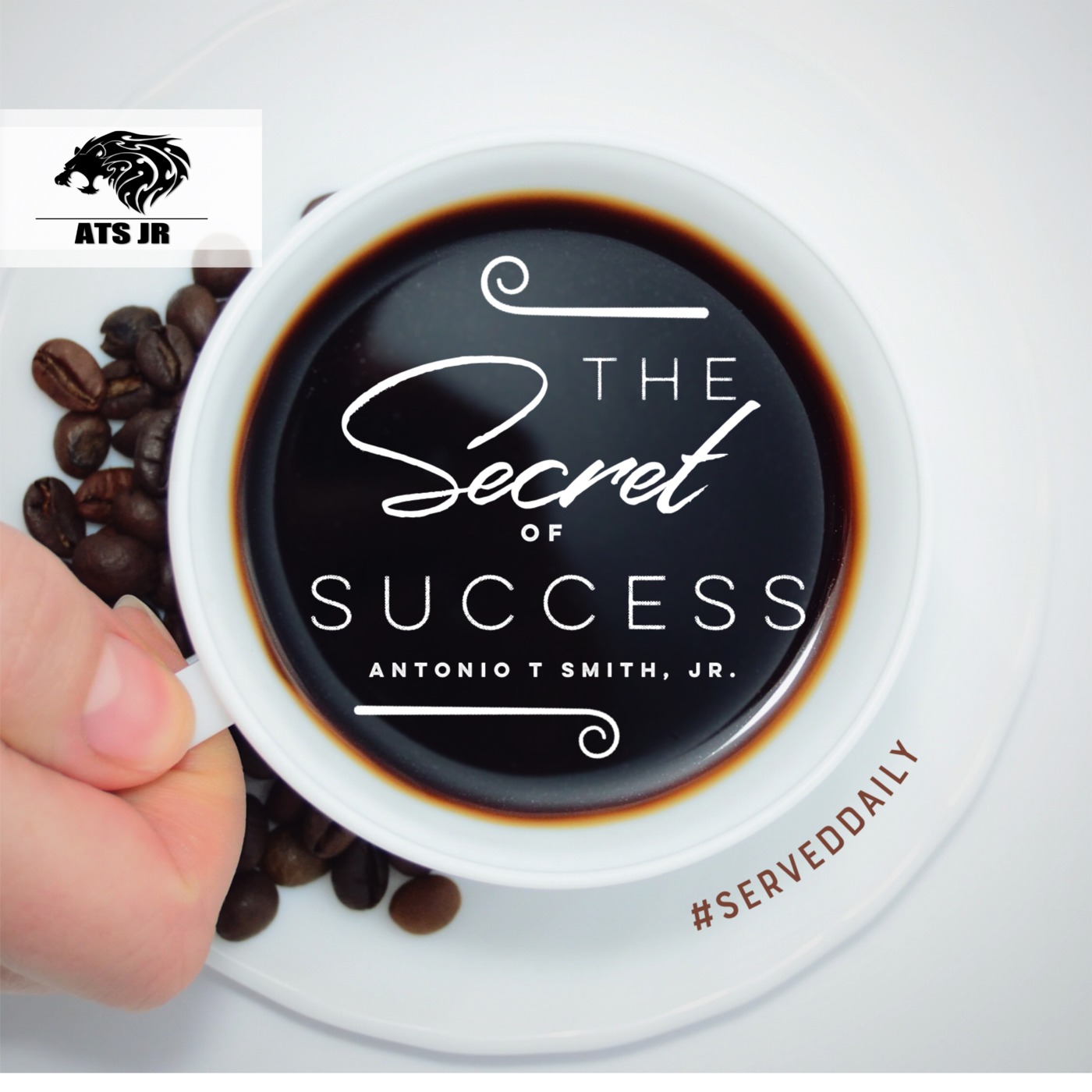 Dwyane J. Clark is the co-founder and CEO of Aegis Living, one of the most sought-after assisted living facilities in the country. Under his leadership, Aegis has grown to more than 30 locations in the Western U.S., employs more than 2,000 staff members, and to date has served more than 25,000 residents. Under Clark's leadership, Aegis has been widely recognized for its excellence of care for customers and employees alike. Awards include: • Best of Assisted Living Design 2015 from Senior Housing News • 2014 Family Business Awards Growth Award by Seattle Business Magazine • Best Retirement Facility by 425 Magazine (three years in a row) • Top 50 Best Places to Work in 2017 by Glassdoor, an online employee review site • Top 15 Places to Work with the Best Work/Life Balance in 2017 by Glassdoor. In his capacity as CEO, Clark is a sought-after speaker and guest of the media, appearing regularly in print and broadcast with The New York Times, Today, Inc., Forbes, The Hollywood Reporter and NBC. His many personal awards and recognitions include the Ernst & Young Entrepreneur of the Year, and Lifetime Achievement Award from Senior Services. Dwayne is also the founder of True Productions, where he produced the documentary Full Court: The Spencer Haywood Story and executive produced the award-winning film Big Sonia. In addition, Clark is an author and playwright. His works have included: • Seven Ways to Get There • A Big Life • 30 Summers Left • My Mother, My Son • Saturdays with G.G. Get His newest book "30 Summers Left"
https://dwaynejclark.com/30-summers-left
Lessons from Longevity One day when Dwayne J. Clark was taking his usual 20-minute commute to work, he heard four science-based health stories in a row on the radio: one on how a group of people with Parkinson's disease were found to respond favorably to cycling three times a week; another on the reality that many drugs tested on mice don't work on people; a third on the question of the health benefits of marijuana; and finally, a report on why lonely people have more severe cold symptoms. Listening to the radio that day, Clark, ironically realized that he had never consciously applied those lessons to himself. He didn't think he needed to. As the CEO of Aegis Living Clark he had held a lifelong obsession with the pursuit of health — both understanding and obtaining it. "My back-of-the-napkin estimate is that I've overseen the care of more than 60,000 amazing human beings," says Clark. But as Clark has moved into his middle-age years, the psychic impact of his constant awareness of aging and death made him intensely more curious about living a good life, and, even more, living the greatest life possible. 30 Summers Left contains the "lessons from longevity" that Clark has amassed from a front-line view as the CEO of Aegis Living, combined with the latest health and wellness research on living well as we age. In addition, the book outlines what Clark calls the "microhabits" or bite-sized actions necessary for living our best life as we move into our senior years. Clark has a strong belief in active philanthorpy, the importance of building community and creating opportunity for others. Clark and his company Aegis Living contribute to more than 70 local and global charities, with Clark founding the following: • The Potato Soup Foundation • The D1 Foundation • The Queen Bee Café • The March for Civility Dwayne lives in Seattle with his wife, Terese, who shares his commitment to active philanthropy. Dwayne J. Clark is that rare individual. A true Renaissance man and polymath, he is the founder and CEO of Aegis Living, a filmmaker, author, playwright and philanthropist. The youngest of four children, Clark was raised by a loving, single mother who worked long, hard hours as a line cook. He grew up poor and often hungry, but through the generous gifts of others, Clark found his voice and the courage to stand up and stand out in the world. It's no surprise then that for much of his career, he has focused on giving the disadvantaged citizens of society a hand up. Author and Playwright Clark is an accomplished playwright and producer with a passion for telling stories that inspire and uplift audiences. His first play, "Seven Ways to Get There," is a true telling of his experience in a men's therapy group. The well-reviewed production first premiered in early 2015 at Seattle's ACT Theatre.In addition, Clark is a five-time published author whose books include: A Big Life; 30 Summers Left; My Mother, My Son; Saturdays with G.G. and Help Wanted: Recruiting, Hiring and Retaining Exceptional Staff. Philanthropist and Mentor Though Clark is now one of Seattle's best-known and most successful CEOs, he grew up poor with often not enough money for food. The family solution was to make a potato soup meant to last the week. Clark says that something his mother said to him about those times has stuck with him and guided his entire life: "Dwayne, no matter what you do, don't ever forget where you came from and that you had to eat potato soup every day for a week. When you have employees, be there for them, and they will always be there for you." Clark never forgot. Today, he supports more than 70 local and global charities and has founded three of his own including: The Potato Soup Foundation A not-for-profit organization serving the needs of Aegis Living line staff and their families during times of crisis. The Foundation has helped people with emergency medical treatment, emergency housing, funeral expenses and a variety of other crisis situations. The Queen Bee Café The Seattle-based café and crumpet shop has two locations, on Capitol Hill and Queen Anne. One hundred percent of profits are donated to local charities, with past donations supporting the YMCA, The Boys & Girls Clubs, and the Gay Seattle Business Association Scholarship Fund. The newest cafe is currently donating proceeds to the Queen Anne Helpline, which provides emergency assistance for housing, food and more to the local elderly, disabled and low-income. The D1 Foundation A mentorship program to serve underprivileged youth. Clark partnered with a University of Washington professor to create a curriculum for needed life skills including everything from credit counseling to the ethics of dating. Film producer Expanding his creative reach beyond business and book publishing and playwriting, Clark has delved head first into film producing, earning a reputation for inspiring film projects including: Turning his memoir My Mother, My Son into a motion picture by EFO films with renowned director Irwin Winkler Producing the documentary Full Court: The Spencer Haywood Story, about the iconic Seattle Sonic and NBA Hall of Famer Executive producing the award-winning film Big Sonia Founding True Productions, a production company aimed at sharing real-life stories through collaboration with writers, filmmakers and playwrights. Championing the art of true storytelling by partnering with the Seattle International Film Festival to provide an annual $50,000 grant in support of Seattle documentary filmmakers. Dwayne's Personal: Instagram- DwayneJClark Twitter: DwayneClark Facebook -
https://www.facebook.com/aegislivingceo
LinkedIn -
https://www.linkedin.com/in/dwayne-j-clark-51222820/
Other Instagram handles: @Living_artifcats @wisdomdiaries_ @transformalife_ @Epic_life_Official_
70 episodes available. A new episode about every 10 days averaging 46 mins duration .