Archive this series
Discovered by Player FM and our community — copyright is owned by the publisher, not Player FM, and audio streamed directly from their servers.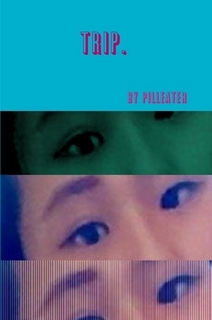 Robert Stark talks to Pilleater about his new novella Trip. Pilleater blogs at Asian Aryanism | Making Animate Real!
Topics:
The creation of Trip and Pilleater's other new book Almond Eyes, Baby Face
Cause & Effect's Trip album
The main characters Tom Delunge and Daisy Liang
Information Society –Pure Energy
Tom Delunge as an alter ego of Pilleater, Robert Stark as Howard Festler, and Rabbit as Turtle
Sex and Race-Play in the book
Tom's stand-up comedy as a way to deal with his past trauma
Asian-Aryanism as a new sub-culture
Porn Actress Harriet Sugarcookie, Franny Choi, and avant-garde Asian culture(Amped Asia Magazine, Alt-Porn)
Asian-Aryanism as the new street or "queer theory" culture, synergizing the Alt-Right/Left, Adam Parfrey's Apocalypse Culture, and Asian studies
The setting of Santa Barbara, West Coast America
Chinese vs Japanese culture
Tom's dreams; the subconscious dream becomeing a reality; Phillip K. Dick's VALIS, and the film Monkeybone
SJW culture and the "Yellow Feminist"
Jack Kerouac's On the Road and the cliche of road trip stories in film
Socioeconomics, snob culture, and the fetish of youth culture
http://www.starktruthradio.com/wp-content/uploads/2017/03/Trip-Pilleater.mp3
Click Here to download!
This show is brought to you by Robert Stark's Paintings!
The post Robert Stark talks to Pilleater about his Novella "Trip" appeared first on The Stark Truth With Robert Stark.
206 episodes available. A new episode about every 2 days .