Manage episode 186973737 series 1126891
By
Discovered by Player FM and our community — copyright is owned by the publisher, not Player FM, and audio streamed directly from their servers.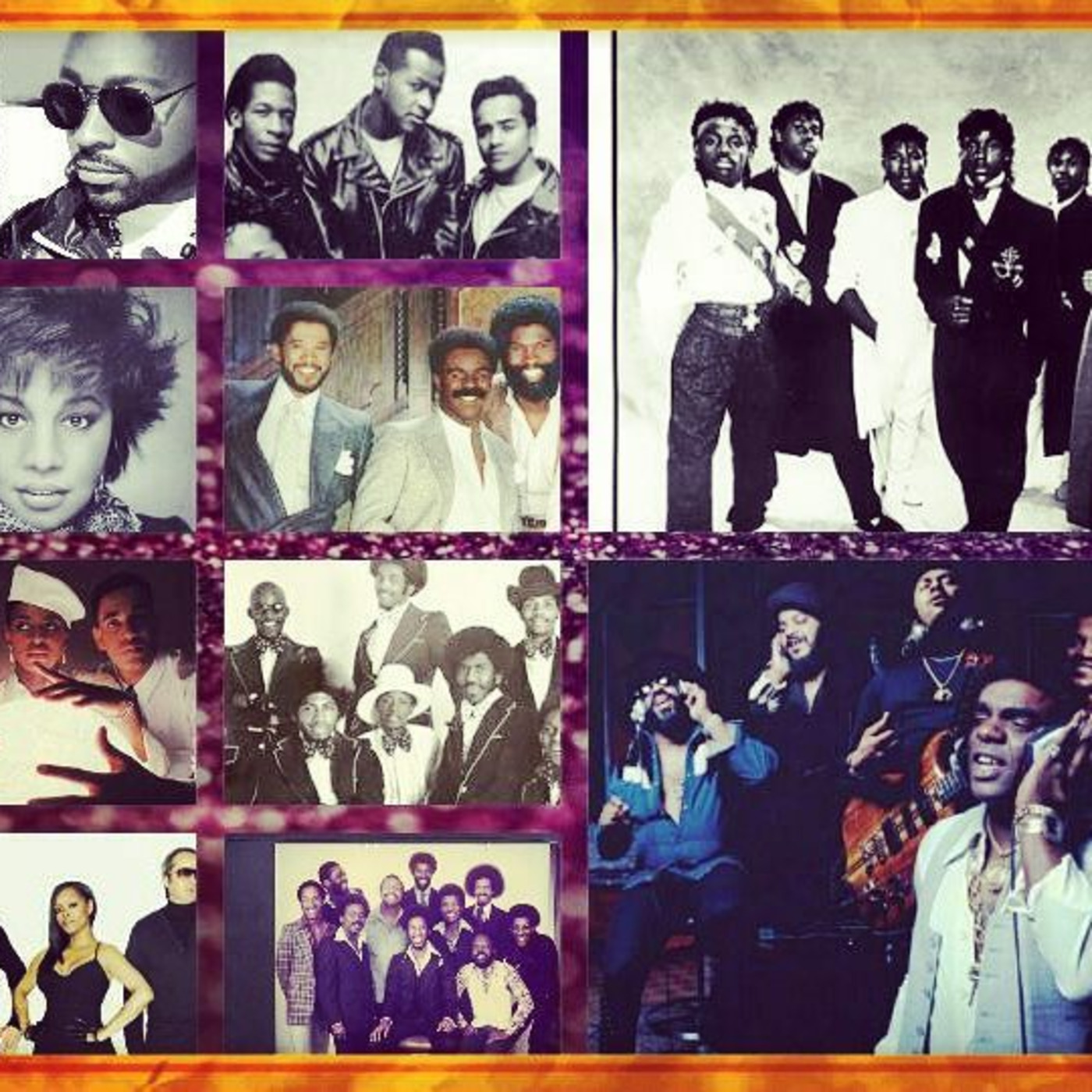 Man, I'm telling you: it takes time to prepare for a show. Once you get to the stage and perform, it makes it all worthwhile. On this episode, we had some Brand New Heavies, Loose Ends, Jarrard Anthony, Crown Heights Affair, Raw Silk, and the list goes on and on. Grab your easy chair, get you a little something to sip on, relax your mind, and let your conscience be free. Thanks as always for tuning in, and remember---tell a friend, to tell a friend, to tell a friend, all about The Throwback Lounge. It's not just a show.... IT'S AN EXPERIENCE!! 1 LOVE ;) OPENING CUT: SUMMER GROOVE-MIRAGE 1. DON'T BE A FOOL-LOOSE ENDS 2. KEEP IT COMING-BRAND NEW HEAVIES 3. TRIBUTE(RIGHT ON)-THE PASADENAS 4. FUNKY SENSATION-GWEN MCCRAE 5. SOMEBODY ELSE'S GUY-JOCELYN BROWN 6. I HEAR MUSIC IN THE STREETS-UNLIMITED TOUCH 7. I GOT SOMETHIN' FOR YA-CROWN HEIGHTS AFFAIR 8. IT'S A LOVE THING-THE WHISPERS 9. BIG TIME-RICK JAMES 10. WE ARE ON THE MOVE-ZO! FEAT. ERIC ROBERSON & PHONTE 11. ONLY YOU-TEDDY PENDERGRASS 12. YOU'RE THE ONE FOR ME- D TRAIN 13. YOU'RE THE SWEETEST ONE-LUTHER VANDROSS 14. DO IT TO THE MUSIC-RAW SILK 15. LET'S TURN IT OUT-SKYY 16. WE'RE ALMOST THERE-MICHAEL JACKSON 17. THIS PLACE HOTEL-THE JACKSONS 18. SATISFIED-JUICY 19. CLOUD 10 FEAT. PM-JARRARD ANTHONY 20. GIVE ME THE SUNSHINE-LEO'S SUNNSHIP CHAMPAGNE HOUR 21. GLORIA-ENCHANTMENT 22. WHO CAN I RUN TO-THE JONES GIRLS 23. WHERE DID WE GO WRONG-LTD 24. YOU'RE THE BEST THING IN MY LIFE-THE DRAMATICS 25. YOU & I-O'BRYAN 26. MELANCHOLY FIRE-NORMAN CONNORS FEAT. GLENN JONES 27. ALL I WANT IS YOU-SURFACE 28. I WANNA BE CLOSER-SWITCH 29. I'M ON FIRE(THE BODY SONG)-THE TEMPTATIONS 30. ALL I DO IS THINK OF YOU-TROOP 31. YOUR LOVE DRIVES ME CRAZY-FORCE MD'S 32. NO ONE ELSE WILL DO-CHERYL LYNN 33. DEEP INSIDE YOUR LOVE-READY FOR THE WORLD 34. DO ME, BABY-MELI'SA MORGAN 35. MOVE ME-MIDNIGHT STAR 36. SAY YES-LAKESIDE 37. SENSUALITY-THE ISLEY BROTHERS 38. WE CAN MAKE LOVE-SLAVE 39. HEAVEN IN YOUR ARMS-R.J.'S LATEST ARRIVAL CLOSING CUT: AIMING AT YOUR HEART-THE TEMPTATIONS
59 episodes available. A new episode about every 19 days averaging 269 mins duration .