Manage episode 218735568 series 1404544
By
The Wisconsin Vegetable Gardener
. Discovered by Player FM and our community — copyright is owned by the publisher, not Player FM, and audio is streamed directly from their servers. Hit the Subscribe button to track updates in Player FM, or paste the feed URL into other podcast apps.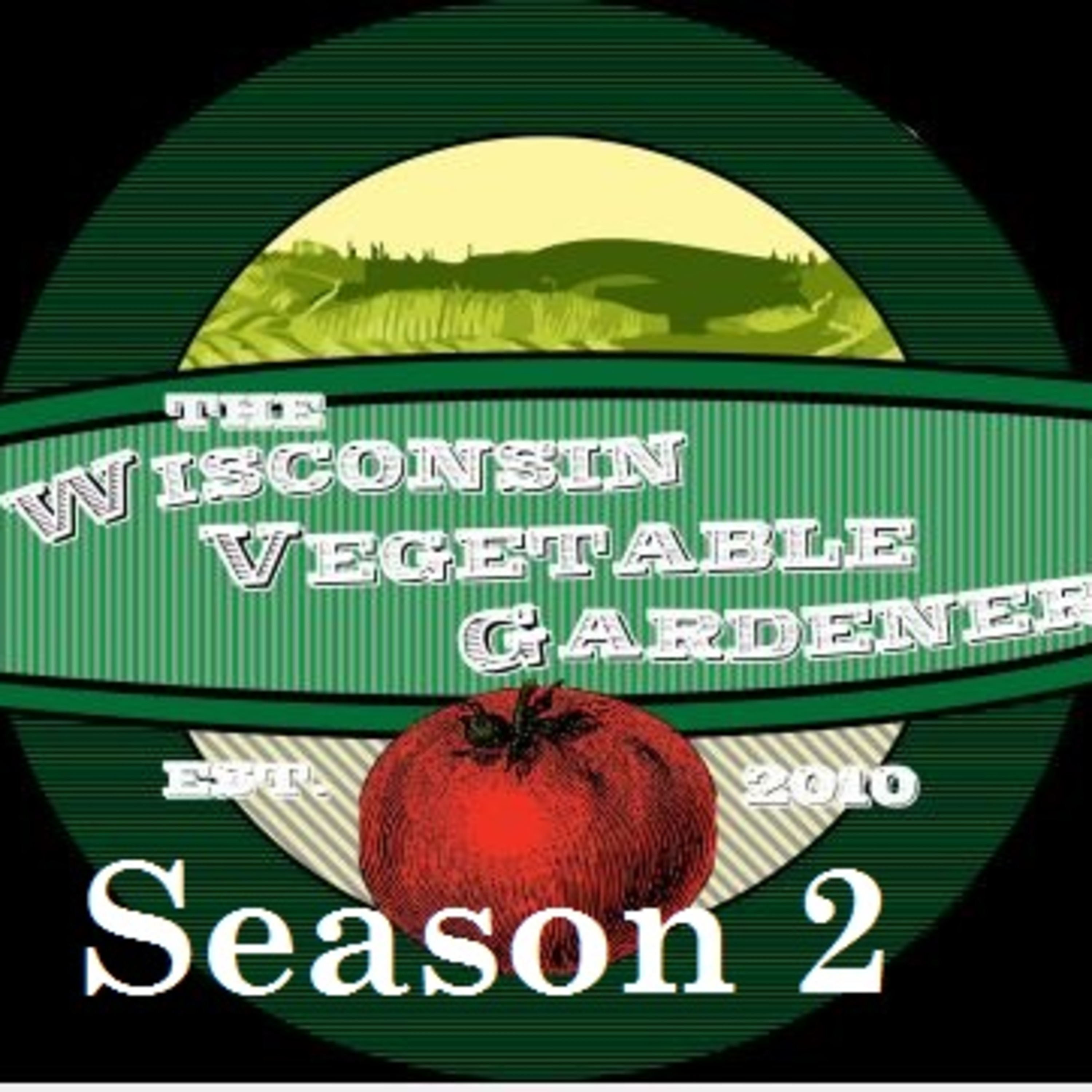 Replay of segment 3 of The Wisconsin Vegetable Gardener Radio Show from 10-6-18 on 860AM WNOV and W293cx 106.5 FM Milwaukee WI, listen here during show hours Saturdays 9-10 am CST
https://tinyurl.com/zvh5kaz
Thank you for listening and downloading the show Topics: Joey and Holly talk with their guest Tess Burzynski of
http://www.fungifreights.net
Tess Burzynski is the founder, head educator and cultivator at Fungi Freights Urban Farm and Environmental Studio. A Science degree graduate from Wayne State University, she works as an Environmental Project Manager and continues doing research with Mycoremediation in the city of Detroit. 1.Are mushrooms classified as a fungi? 2.Growing your own mushrooms – is it easier than many people realize? 3.What are some easy mushrooms to grow – indoors or outdoors? 4.It has been said you have to really know what mushrooms are when foraging – how important is to know if a mushroom is safe to consume? 5.What is fungi-freights? What makes them different? 6.Is there any good literature/guides available to determine what wild mushrooms are ok or not? 7.What is the difference between a normal mushroom and a psychedelic mushroom? 8.How can we find out more about you?
https://thewisconsinvegetablegardener.com/radio/
check out highlights of past show podcast and video
https://thewisconsinvegetablegardener.com/video-series/highlights-podcast/
Email your questions to TWVGshow@gmail.com tweet us as #twvg or @twvgshow The show runs March - Oct Saturday morning's 9-10am cst Check out the following sponsors that Make the radio show possible: IV Organics:
http://ivorganics.com/
MI Gardener:
http://migardener.com/
Use coupon code SHARE10 to save 10% off your 1st order. Beans & Barley:
http://www.beansandbarley.com/
Bobbex:
http://www.bobbex.com/
Rootmaker:
https://rootmaker.com/
Plant Success organics:
https://plantsuccessorganics.com/
Woodmans Food Stores:
https://www.woodmans-food.com/
Root assassin shovel:
https://rootassassinshovel.com/
Bluemel's Garden & Landscape Center Family owned, independent garden and landscape center that has been servicing the metro-Milwaukee area since 1955. 4930 W. Loomis RD. 414-282-4220
http://bluemels.com/
Hoss Tools of
www.hosstools.com
Tree Diaper of
www.treediaper.com
Seedling Square of
www.seedingsquare.com
Rebel green of
www.rebelgreen.com
Use coupon code WIVEG15 to save 15% at
www.rebelgreen.com/shop
Dripping Springs OLLAS of
www.drippingspringsollas.com
Saz Products of
www.sazproducts.com
Shield n seal of
www.shieldnseal.com
Pomona Universal Pectin of
www.pomonapectin.com
Flame Engineering Inc. of
www.flameengineering.com
Eco Garden Systems of
www.ecogardensystems.com
Made of recycled materials in the U.S It is a raised garden bed offers sustainable organic gardening that is environmentally sound. Use coupon code Wiveg125 to save $125 & Free Shipping (a $250 vale) on the Eco Garden Original Garden unit only in stone color must be purchased through the Eco Garden Systems website
www.ecogardensystems.com/store
valid thru Dec 31 2018 Outpost Natural Foods Co-op of
www.outpost.coop
Manure tea of
www.manuretea.com
The Gardener's Hollow Leg of
www.thegardenershollowleg.com
Save 10% use veggies at checkout Handy Safety Knife of
www.handysafetyknife.com
Use promo code WVG to get 10% off and free shipping one time use only. Bio Safe of
www.biosafe.net
10% on your next order use coupon code TWVG at check out Chapin Manufacturing Inc. of
www.chapinmfg.com
The Plant Booster of
www.plantbooster.net
Tall Earth of
www.tallearth.com
save 15% on orders placed on, TallEarth.com. use WISCONVEG at checkout Purple cow organics of
https://www.purplecoworganics.com
800 episodes