Manage episode 221029384 series 1845076
By
Discovered by Player FM and our community — copyright is owned by the publisher, not Player FM, and audio streamed directly from their servers.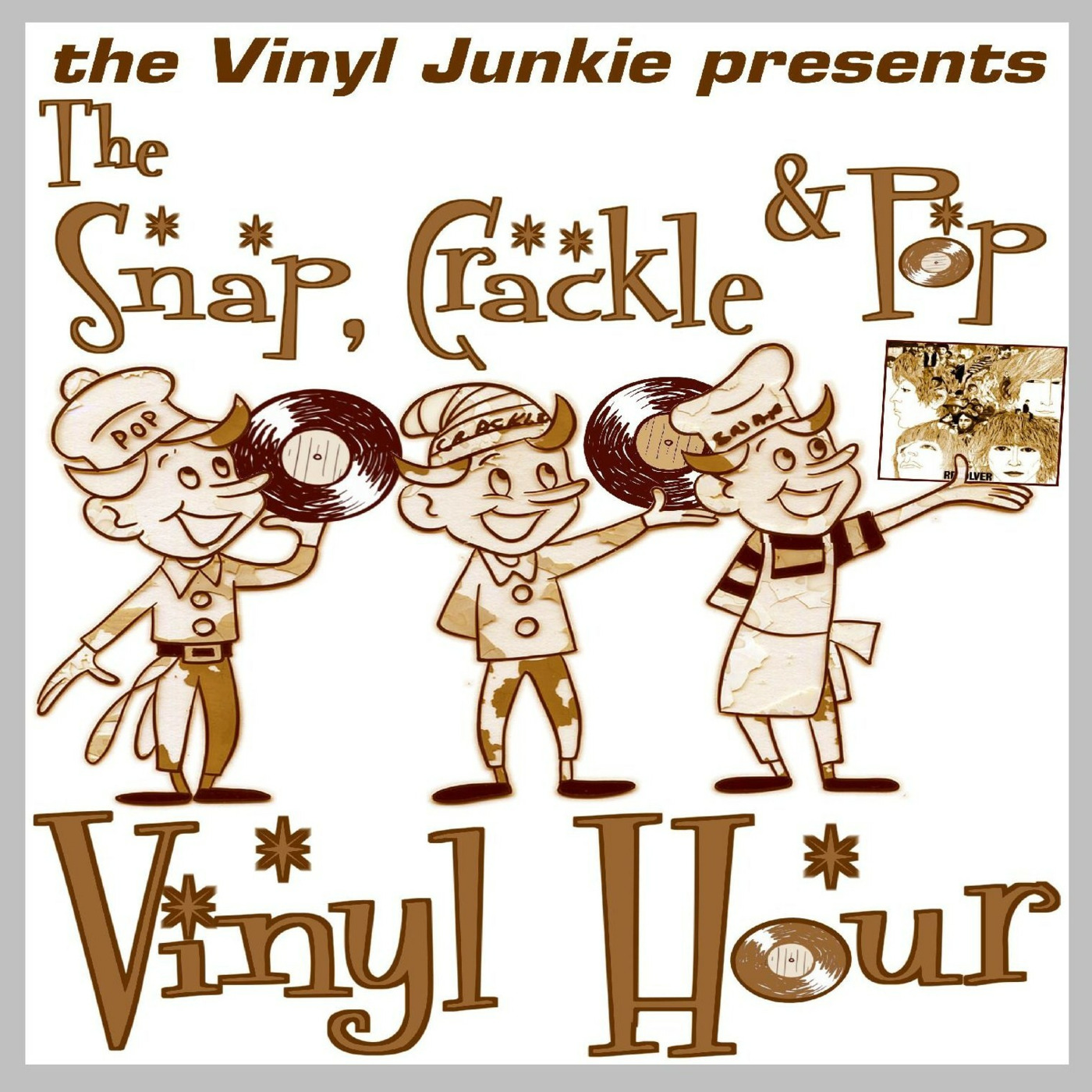 Listen every week as The Vinyl Junkie rummages through his personal vinyl junkyard to explore the weird, wild, wacky, and always wonderful world of wax. You will hear everything from pop to punk. From Elvis Presley to Elvis Costello. From The Flamin' Groovies To Frank Sinatra. It's memories, magic and mayhem, every week, here on The Snap, Crackle & Pop Vinyl Hour. This week's all new episode The Pixies, The Who, The Bee Gees, The Woggles, The Squirrels, The Iveys, The Elastic Oz Band, The Orange Machine, The Smithereens, Badfinger, ABBA, Bash & Pop, Aunt Nelly, Weezer, Dave Dee, Dozy, Beaky, Mick & Tich, Walter Lure & The Waldos, Jack Lee, Ella Fitzgerald, Dusty Springfield, Bobie Gentry, Jerry Lee Lewis, Paul McCartney, Bob Lind, Nick Drake, Paul Westerberg and another exciting adventure in the life of Chickenman!. Plus much, much more. Enjoy! Here is this week's set list: WALTER LURE & THE WALDOS - CRAZY KIDS BASH & POP - ANYTHING COULD HAPPEN JACK LEE - BIGGER THAN LIFE THE WOGGLES - ON THE MOVE BADFINGER - SHINE ON PAUL MCCARTNEY - TEDDY BOY NICK DRAKE - CELLO SONG ABBA - HONEY, HONEY DUSTY SPRINGFIELD - SON-OF-A PREACHER MAN BOBBIE GENTRY - ODE TO BILLY JOE TOM "T-BONE" STANKUS - THE EXISTENTIAL BLUES THE ELASTIC OZ BAND - DO THE OZ THE SQUIRRELS - OZ ON 45 HARRY CONNICK JR. - IF I ONLY HAD A BRAIN ELLA FITZGERALD - DING DONG THE WITCH IS DEAD JERRY LEE LEWIS - OVER THE RAINBOW THE WHO - CALL ME LIGHTNING DAVE DEE, DOZY, BEAKY, MICK & TICH - HIDEAWAY THE BEE GEES - COALMAN THE ORANGE MACHINE - REAL LIFE PERMANENT DREAM THE IVEYS - DADDY'S A MILLIONAIRE AUNT NELLY - NEVER GONNA SLEEP AT NIGHT THE SMITHEREENS - SOMEONE IN LOVE PAUL WESTERBERG - DYSLEXIC HEART THE PIXIES - MIGHT AS WELL BE GONE WEEZER - ISLAND IN THE SUN BOB LIND - CHERYL'S GOIN' HOME
197 episodes available. A new episode about every 6 days averaging 103 mins duration .