Manage episode 226076547 series 1265341
By
UAB Medicine
. Discovered by Player FM and our community — copyright is owned by the publisher, not Player FM, and audio is streamed directly from their servers. Hit the Subscribe button to track updates in Player FM, or paste the feed URL into other podcast apps.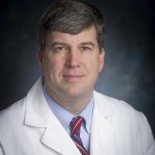 James Davies Jr., MD, director of the UAB Division of Cardiothoracic Surgery, is the first surgeon in the Southeast to implant the new Edwards Inspiris heart valve.
He joins the podcast to discuss how since it was developed for patients with aortic valve disease, the Inspiris valve is made of specially treated bovine tissue that may help it last longer and has an expandable frame to allow future valve-in-valve procedures.
126 episodes