Manage episode 228608087 series 1265341
By
UAB Medicine
. Discovered by Player FM and our community — copyright is owned by the publisher, not Player FM, and audio is streamed directly from their servers. Hit the Subscribe button to track updates in Player FM, or paste the feed URL into other podcast apps.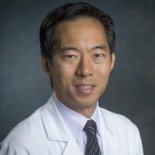 After UAB's first ERAS surgery in 2015, the health system saw improvements in lengths of stay and pain scores for colorectal surgery patients. The initiative won a UAB Health System Innovation Award in 2016, and the positive results have prompted other surgical service lines to begin coordinating their own ERAS pathways. UAB aims to grow the success of its ERAS program through a new partnership.
Daniel I. Chu MD discusses how UAB Medicine has partnered with SeamlessMD, becoming the first health system in Alabama to leverage patient engagement technology to improve patients' recovery from major surgery.
126 episodes