Manage episode 220530358 series 1421122
Discovered by Player FM and our community — copyright is owned by the publisher, not Player FM, and audio streamed directly from their servers.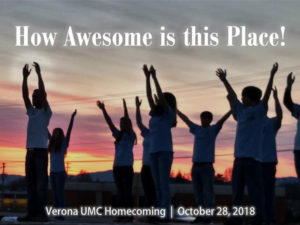 October 28, 2018 How Awesome Is This Place!
Verona UMC is an awesome place and an awesome church family. I know, because as pastor I witness daily the untold and uncounted good works and faith-filled actions of our members. Thank you to everyone who makes this a place we should be happy to come home to, not just on Homecoming Sunday but every day of the year!
Grace and peace, Pastor Bob
The post How Awesome Is This Place appeared first on Verona United Methodist Church.
203 episodes available. A new episode about every 7 days .