Manage episode 230493870 series 1421122
Discovered by Player FM and our community — copyright is owned by the publisher, not Player FM, and audio streamed directly from their servers.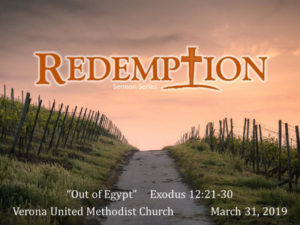 March 31, 2019 Out of Egypt
Our Lenten sermon series on "Redemption" continues this Sunday as we open the book of Exodus to witness the redeeming grace of God as he frees the people of Israel from slavery in Egypt. That same grace is at work in our world today, redeeming you and me and all who place their faith in Jesus Christ for their salvation.
Looking forward to being together in fellowship and worship this weekend and beyond!
Peace in Christ, Pastor Bob
The post Redemption – Out of Egypt appeared first on Verona United Methodist Church.
211 episodes available. A new episode about every 6 days .