Manage episode 230027895 series 1421122
Discovered by Player FM and our community — copyright is owned by the publisher, not Player FM, and audio streamed directly from their servers.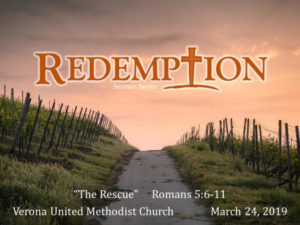 March 24, 2019 The Rescue
Come this Sunday as we continue our Lenten sermon series on "Redemption."
Looking forward to being together in worship!
Peace in Christ, Pastor Bob
Romans 5:6-11
The post The Rescue appeared first on Verona United Methodist Church.
207 episodes available. A new episode about every 7 days .