Manage episode 204187101 series 1421122
Discovered by Player FM and our community — copyright is owned by the publisher, not Player FM, and audio streamed directly from their servers.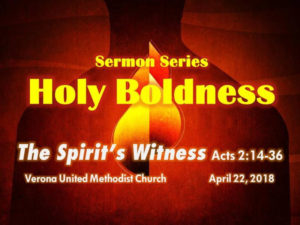 April 22, 2018 The Spirit's Witness
We continue in the book of Acts Sunday morning as we listen to the first sermon in the life of the freshly born church in Jerusalem. Peter gives witness to Jesus Christ through the Spirit and Word of God and the results are life-altering for the thousands listening.
Let's pray that the Spirit will touch our hearts this Sunday in the same powerful way experienced by those first converts to Jesus Christ!
Grace and Peace,
Pastor Bob
Acts 2:14-36
The post The Spirit's Witness appeared first on Verona United Methodist Church.
176 episodes available. A new episode about every 6 days .