Manage episode 222017475 series 1421122
Discovered by Player FM and our community — copyright is owned by the publisher, not Player FM, and audio streamed directly from their servers.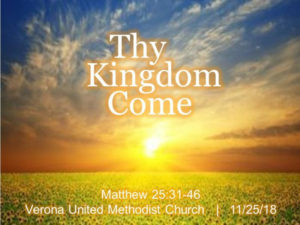 November 25, 2018 Thy Kingdom Come
Pastor Jeff Allen
Matthew 25: 31-46
The post Thy Kingdom Come appeared first on Verona United Methodist Church.
204 episodes available. A new episode about every 7 days .